Love Spells ~ Love Potion #9
Love Spells ~ Recipe for Love Potion #9  ~ The best way to use a spell or potion is to use it to encourage someone who you know cares for you but may be afraid to come forward with their feelings.

Message from Spirit for this week

Spirit says:  Follow Your Own Heart
Follow your own bliss, follow your own path, beat your own drum, follow what lights you up, follow what makes you sing, follow what makes you soar, follow what brings you happiness, follow the dreams that speak to your soul. . .
 follow your own heart  ♥~Presley Love~♥
Spells of Love  can be any number of things such as enchantments, charms, spells and lusciously yummi concoctions.  This is a decadent recipe sure to make them fall fast and hard all while igniting love and passion.  

 

Q & A about Love Spells  Recently on my blog someone posed a very good question about using spells for love, so here's the question ….  Where does the power come from when using love spells and magic potions?

Answer…. The real power comes from the intention of the one casting the spell and creating the potion.  The clearer your intention, the more accurate the potion or spell will be.

Before creating a potion or a spell, get very clear on your intentions ~ asking for the highest good of all concerned ~ regardless of your personal desires and attraction ~ ahhhh herein lies the rub!!

The hard part of using spells and potions is to allow the free will of the other to remain free.

The best way to use a spell or potion is to use it to encourage someone who you know cares for you but may be afraid to come forward with their feelings.  Use it as an attraction device, or a truth serum….. so that the one you are attracted to begins to desire to reveal their desire for you in return.
 
Psst,  Do you love Reiki, crystals
 & energy healing?
If so, you'll love these
health, wealth & happiness
Sacred Healing Symbols 
just click the link below to learn more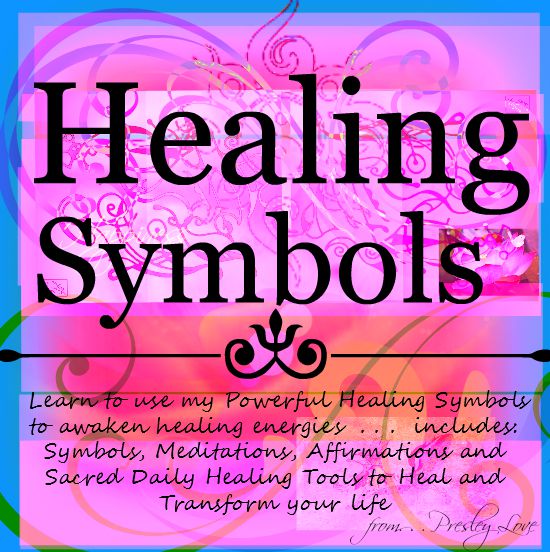 Healing Symbols
Using a love potion on someone who has no interest or attraction to you will NOT make them fall in love with you ~ ever!!!  And would you really want the love of someone who does not desire you …. no.  Let me make that abundantly clear… HELL NO!
Love spells and love potions have been used for centuries throughout the world. Ancient Romans, for example, were experts in the preparation of potions meant to create lust and desire amongst members of the opposite sex. Nowadays, thousands of practitioners still perform ancient rituals in order to find the perfect love.
So, here's a sweet little love potion I'd like to share with you…..
Love Potion # 9…
Step 1  ~ The  Love Spell
First, on a red piece of paper write the name of your "target" on a private secret love note
Write Dear __________, please hear me now as I open my heart to you,  I desire to be your one and only, and describe the relationship you want ,and ask your lover to reveal his or her true feelings to you 
As you write your love note, picture in your mind that they hear the words and they respond in your desired way
Then in a safe place burn your note, to set it free and let the Universe work it's magic ~ letting go of all attachments to the results, for the highest and best good for both of you
Step 2  ~ The Love Potion
Within one week (7 days) Invite your "target" over for a movie, dinner or whatever you choose, and make sure the setting has a romantic ambiance, soft lighting and scented candles of vanilla adds to the potency of the spell
Serve the Love Potion #9 Yummi Delish Cocktail to your intended lover
In a nutribullet style blender combine the following
Fill the blender with:
1/3 Fresh Strawberries
1/3 ripe Cantelope (chopped up) 
add Vanilla Ice Cream or half and half
Fill with Pomegranate Juice

then add Vodka or Rum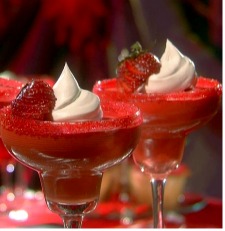 Blend until slushy
* Serve in glasses that have been chilled in the freezer.
Dip rim of glasses into sugar.

Pour the Love Potion into Margarita glasses Stir the Love Spell Potion with a long spoon, add a dollop of whip cream and a fresh strawberry to top, maybe even a strawberry dipped in chocolate  ~ knowing with each stir that this is a passion filled love tonic... now just let the magic begin.
* Love potions make for fun and fabulous gift for guests at a bridal shower, or wedding!
A moment of serendipity and magical synchronicity…. while writing this post an old movie from the 40′s was playing in the background, a movie of magical things ~ and just at this very moment a scene at an open air market showed a beautiful woman selling "love potions" and talking of their true powers!  Ahhhh I love the magic of the Universe!
Blessings on your quest for having your lover reveal his or her true feelings for you!!  … Sometimes you just need a little magic
*´¨)
¸.•´¸.•*´¨) ¸.•*¨)
(¸.•´ (¸.•` ¤  Presley
photo: foodnework.com 

✫ ° •❥✫  ~•♥•~  © Presley Love ~•♥•~   ✫ ° •❥✫ 
✫ ° •❥✫  Home  |  Horoscopes  |  Healing Crystals  |  Runes     Tattoos   |  Numerology  ✫ ° •❥✫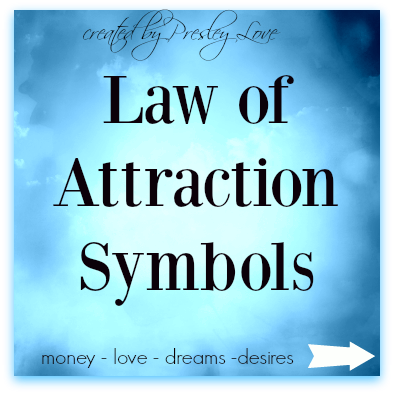 Law of Attraction Symbols
Let's stay connected!   If you'd like totem messages in your inbox, along with Messages from Spirit, join me here.  


Add Your Stories Here. . . 

Let's Do This!   I'd love to add your stories about Spirit Animals and Nature Encounters etc.   If you have a story, a dream etc to share just send it in to us and we'll add it to the appropriate article.   Send them to us here  ;) 

Aug 19, 17 06:12 PM

Dragon Symbolism & Dragon Meaning - Symbolic meaning of the Dragon To walk with the Dragon is to enter the Realm of Magic, Dragon is the preminent symbol of protection and an ally from dangerous foe

Aug 19, 17 03:51 PM

Crab Symbolism & Crab Meaning | Crab Spirit Animal self protection, boundaries and teaching others how to treat you innate wisdom to protect his most vital resources

Aug 14, 17 02:38 PM

Kangaroo Symbolism & Meaning | Power Animals Spirit Animal Kangaroo brings the message "hold what's dear to you near your heart",.. symbol of quantum leaps, great adventure in
  © copyright 2017 Universe of Symbolism ~ All Rights Reserved

No reproduction of any kind is permitted see my Terms Of Use/ Disclosures / Contact

Income Disclaimer:  I'm delighted to say that I earn income on this site through partnerships with advertisers via display and text link ads, and affiliates which is how I can offer my information for free to the world ;)  If you are interested in advertising on this site please contact me with your product/service ideas, I'm always open to something new ;) 
Other great sources of traditional symbolism:  National Geo,  Wikipedia
To support the welfare of animals : World Wildlife Fund


HOME  |:|  SPIRIT ANIMAL QUIZ  |:|  ALL ANIMALS:   LAND ~:~ WATER-AMPHIBIAN ~:~ BIRDS BUGS & INSECTS  |:| TOTEM ANIMAL MEDITATIONS  |:| NATURE: FLOWERS / TREES |:| COLORS |:|  NUMBERS   |:|  ANGELS   |:|    BEAUTIFUL SOUL

Disclaimer:  Spells or potions offered on this site are for entertainment only,
and offer no guarantee of results or satisfaction for the user.