~ Pure Magic ~
Message from Spirit for this week

Spirit says: It's perfectly ok to set your own pace 
It's perfectly ok that you don't go at everyone else's pace . . .  It's perfectly ok that you don't get everything done in one fell sweep . . .  We all learn in different ways, at differing paces, it's perfectly ok if you need to do something again and again before it sticks . . .  Be gentle on yourself, enjoy the process and know we'll all get there in our own way♥ ~ Presley Love ~ ♥
Pure Magic . . .   A Book of Magical Spells, Rituals & Blessings by Presley Love
Drawing upon all of the greatest magic of the Native American Shamans and the Celts... of which are my ancestors.  

Through meditation and other spiritual practices I've tapped into and channeled much of their sacred magical arts over the past few years and now I'm creating a little book overflowing with all the magic I've learned to share with all of you.  

A few years ago I began creating sacred rituals, spells and blessing ceremonies for my own personal use based on the magic I learned from my ancestors.   I've been using these sacred rituals, spells and blessing ceremonies for several years now and they have really made a remarkable and magical difference in my life ~ more of that story to come later.




Pure Magic ~ a book by Presley Love, coming in 2015
As for the book Pure Magic... this is a high energy book of magic, focusing on the one cosmic rule ~ that magic shall always be done with the greatest outcome for all ~ always, no exceptions to the rule.  
This is for all ages who want to tap into the vast and mystical elements of the Universe ~ and with Pure Magic we begin to learn how to start Conspiring with the Universe.  
From time to time I'll have links on this page to sample spells, sweet little rituals and blessing ceremonies, so be sure to bookmark and come back as often as you like.
I'm sharing this with all of you, because I have seen the results myself and I want you to learn how to work "magic" to help you in your biggest dreams ~ whatever they are.  
With a little magic all of your dreams seem to fall into place ~ and there are secrets to why this happens, and I'll share all of that juicy stuff too.
I'll share a ton of spells and magical rituals for;
Love
Money
Happiness
Getting the Job
Calling your Soul Mate to You
Healing & Health
Winning a Legal Case
and soooo many more.
Not only will I share magic spells and the like ~ I'll teach you how to bring some sparkle and dazzle to your life ~ helping you attract what you really want in your life.
If you've never tried magic, you're going to have so much fun and you'll be amazed at how it totally amps up your vibration and your confidence ~ these are just a few of the little known secrets of doing magic that I'll teach you.   There's a reason for this too... yep I'll share it ~ the more you know the more you can grow. 
The book is not ready yet, but for now... just sign up to my newsletter and you'll be the first to know when it's available ~ sometime in spring/summer 2015 ~ maybe sooner if Goddess Epiphany and Goddess Synchronicity help me along the way *winks*!
Have a gorgeous and blessed day my darlings, see you soon ~ Presley 
Learn about my
Sacred Healing Symbols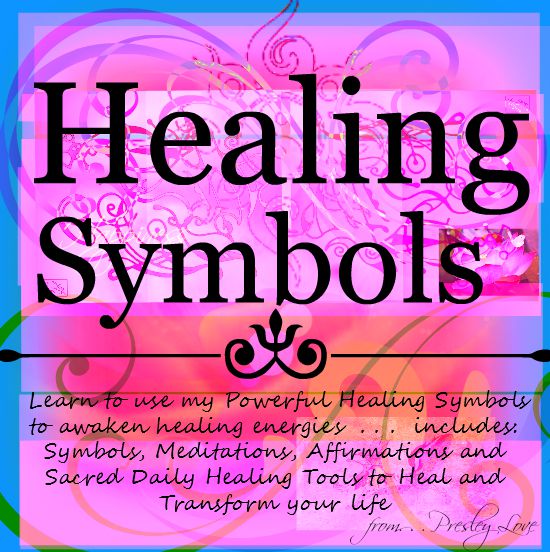 Healing Symbols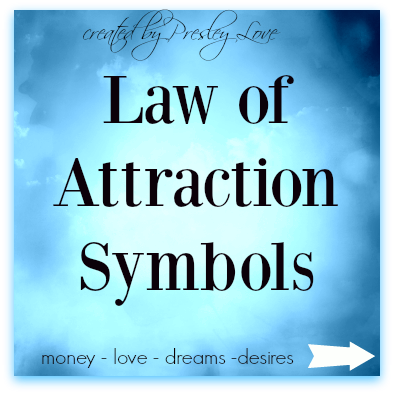 Law of Attraction Symbols
Let's stay connected!   If you'd like totem messages in your inbox, along with Messages from Spirit, join me here.  


Add Your Stories Here. . . 

Let's Do This!   I'd love to add your stories about Spirit Animals and Nature Encounters etc.   If you have a story, a dream etc to share just send it in to us and we'll add it to the appropriate article.   Send them to us here  ;) 

May 31, 17 08:41 PM

Feng Shui Good Fortune Symbol the Horse - the horse can bring about career success, business cures and stimulate a good reputation

May 31, 17 07:21 PM

Feng Shui Good Fortune Symbol Koi Fish - Symbols of Good Fortune May Be All Around You, learn how to draw prosperity to you with koi fish even in challenging times

May 31, 17 03:53 PM

Greek Goddess Artemis - She is known as the "huntress", her powers are influenced by the moon, the power of her magic is to hunt down the desires of...
  © copyright 2017 Universe of Symbolism ~ All Rights Reserved

No reproduction of any kind is permitted see my Terms Of Use/ Disclosures / Contact

Income Disclaimer:  I'm delighted to say that I earn income on this site through partnerships with advertisers via display and text link ads, and affiliates which is how I can offer my information for free to the world ;)  If you are interested in advertising on this site please contact me with your product/service ideas, I'm always open to something new ;) 
Other great sources of traditional symbolism:  National Geo,  Wikipedia
To support the welfare of animals : World Wildlife Fund


HOME  |:|  SPIRIT ANIMAL QUIZ  |:|  ALL ANIMALS:   LAND ~:~ WATER-AMPHIBIAN ~:~ BIRDS BUGS & INSECTS  |:| TOTEM ANIMAL MEDITATIONS  |:| NATURE: FLOWERS / TREES |:| COLORS |:|  NUMBERS   |:|  ANGELS   |:|    BEAUTIFUL SOUL