Tree Symbolism


Ancient & Mystical Teachings



Tree Symbolism....   "Trees.... the mystical magic of trees.   Beauty, Strength, Wisdom, Eternal Life ... these are but a few symbolic meanings of different trees".  Scroll down to see the list of trees and their symbols and meanings. 



  Psst :  Important Announcement 



Now you can use the same beautiful mystical healing system to heal yourself ~ as I did.  Developed by yours truly Presley Love.  You can use the system to assist in healing health issues ( like I did ~ experiencing a near perfect recovery after complete debilitation), or . . . you can use it to heal internal issues like worthiness, love, abundance and prosperity to name but a few.  All you need is to be open to receive.

Healing Symbols   ~   Explore more about it here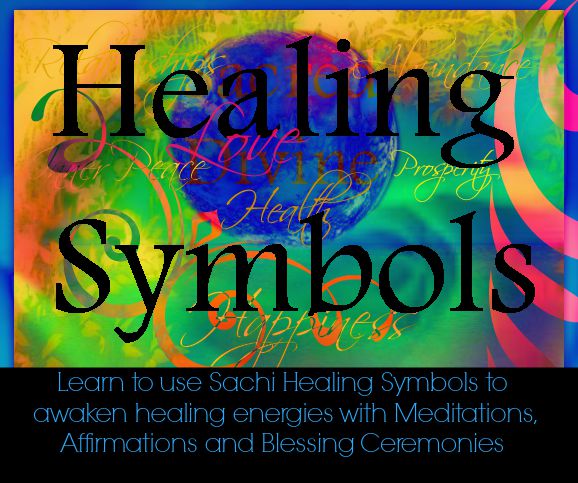 What is the symbolism of a  tree?  ...  A tree is a symbol of antiquity and immense and enduring strength.  A general symbolic meaning of a tree can be interpreted as protection.  A widespread symbol of the tree is the tree of life, it's body rooted in earth with its crown dancing in the sky.  A tree is symbolic of nurturing energies if it is a fruit bearing tree.   More tree symbolism and symbolic meanings of the tree represent... a recovery from illness, ambition or wishes fulfilled, thing having to do with family,  blessings of nature,  good fortune, stability, shelter and security.   Ancient Celtic tribes had meanings and uses for many trees, some of which are shared below. 
Spiritual meanings of trees ... 
There are countless mythical qualities symbolized by trees, one beautiful meaning and symbol is the Tree of Life which gives us an idea of the symbolic significance of trees. The Vedic school of thought believed trees to be a sacred and primary form of living beings, possessing great knowledge and having witnessed the rise of civilization.
Tree  Meanings Vol 1 ~ featuring 28 trees:

Apple... Ash...  Bamboo...  Beech...  Bonsai...  Birch... Cedar...  Cherry...  Copaiba...   Cypress...  Edler... Elm...   Eucalyptus...  Fir...  Hazel...  Heather... Holly... Japanese Maple...  Juniper...  Maple...  Oak..  Olive... Palm...  Pine...  Redwood...  Sequoia...  Wisteria... Willow...  
Tree Meanings Vol 2 ~ featuring 33 more trees
 Recently on a trip to Portland Oregon, I stopped at a rest stop and there was a park filled with all kinds of trees, and below each tree was a sign that stated the name and region it's from.  The funny thing is that just a few days before that I told the man I live with that I wished I could go to a park that had the names of each of the trees so I could learn to identify them...  at the time I was working on Vol 1 of my tree meanings...  so finding this park, well... It was a very serendipitous moment to say the least  ;)  How was it that I didn't get my notebook out and write down the names of these trees...  I'll never know, I was tired and it would have taken at least an hour... probably two to do the job and enjoy it.  But I will be returning there one day soon and adding a new volume featuring those gorgeous exotic trees, and their mystical tree symbolism and meanings.   For any of you wanting to stop in there, it's south of Portland on  I-5 (traveling south - not sure there is an exit for this rest stop if you are traveling northbound)  about 30 miles or so, it's the first actual "rest stop" once you pass Woodburn.  I'll get the exit # the next time I go and get photos for you too.  Pack a picnic and enjoy it to it's fullest... that's what I'm planning ~ maybe I'll see you there!

Tree Symbolism List... 
The Meanings, Symbols and Spiritual Representation of Trees from all around the world...


Apple Tree ...
~ Apple tree symbolism represent youth, happiness, being healthy, beauty and magic

Ash Tree ...
~  Ash symbolizes sacrifice, sensitivity and higher awareness
Bamboo Tree ...
~ The Bamboo stands for freedom of spirit, regeneration, renewal and flexibility


Beech Tree ...
~  Beech meaning includes tolerance, patience and lightness of spirit and words

Bonsai Tree ...
~  Bonsai  convey the symbols of meditation, harmony, peace, order of thoughts, balance and all that is good

Birch Tree ...
 ~ Birch meanings include new beginnings and cleansing of the past and vision quests

 Cedar Tree ...
~ Cedar trees symbolic meanings include healing, cleansing and rituals of protection

Cherry Tree  ~  Awakenings and Rebirth are symbolized by the Cherry tree... the blooming of a Cherry tree  is considered a sign of good fortune and is also a symbol of new romance, love and affection

Copaiba Tree  ...
~ The Copaiba Balsam tree is a symbol for vitality and beauty


 Cypress Tree  ...
~  Cypress tree meaning includes understanding the role of sacrifice


Elder Tree  ...
~  Elder tree symbolizes new life, renewal and the fairy realm


Elm Tree  ...
~ Elm tree signifies inner strength and the realm of intuition

 Eucalyptus Tree  ...
~  The Eucalyptus tree is symbolic of wealth abundance and foretelling

Fir Tree ...
~  The fir has long been a symbol of springtime, fortitude and immortality


 Hazel Tree  ...
~ The Hazel renowned as Witch Hazel in ancient lore represents hidden wisdom, dousing and divination and possessing cleansing healing powers


Heather Tree  ...
~  The Heather symbolizes healing from within, immortality, rites of passage


Holly Tree   ~  Holly trees holds the meanings of protection, overcoming anger and the celebration of winter solstice


 Japanese Maple  ...
 ~ The Japanese Maple signifies great blessings and peaceful retreat


Juniper Tree  ...
~ The Juniper is a fabled symbol of a great journey, having taken many twists and turns and being capable of staying true to yourself, never compromising your integrity

Maple Tree  ...
~ Maple trees holds the wisdom of balance, promise and practical magic

 Oak Tree  ...
~  The mighty Oak is a symbol of courage and power, legend has it that it is the most powerful of all trees, the Mighty Oak stands strong through all things

 Olive Tree  ...   ~  To extend an olive branch, means to try to repair a strain in a relationship, it also represents the symbols for reward, victory, strength, purification, fruitfulness and peace.

 Palm Tree  ...
~  The Palm tree symbolism includes peace, bending yet not breaking, and opportunity to enrich the soul


 Pine Tree  ...
~  Pine tree signifies holiday celebrations, reaching for the stars and eternal life

Redwood Tree  ...
~  The Redwood is a symbol of forever, it is a great teacher all you need do is sit under a Redwood and you will hear the whispers of ancient wisdom

Sequoia Tree  ...
~  The Sequoia is an emblem for long life, for attaining your lofty dreams, stretching your limits and reaching to be the best you can be... to reach for the stars


Wisteria Tree  ...
~ The Wisteria is a symbol of romance and the mysteries of a great and enduring love

Willow Tree  ...
~ Willow tree symbolizes fulfilling wishes of the heart, learning from the past, inner vision and dreams
My Symbolic Reading for a tree in Spring ....
For me there is nothing like the gorgeous and fragrant blossoms on a tree to fill me with the energy of Spring ... 
This is the promise we have been waiting for, the tree in spring symbolizes the Prosperity and Potential of a new season in our lives. The winter behind us, we see the evidence of harvest in the blossoms, filling our Spirit with joy and expectation. For the Soul has rested and renewed, and is now filled with new vitality and excitement as new life and new journeys present themselves.
The buds on the trees are pink and abundant, soon the tree will be filled with flowers and bees. Dancing magically through them will be bird and dragonflies ... and perchance a fairy! The pink buds symbolizing tender love, self love, to not rush but to enjoy every precious moment soaking up love, just like the blossoms on the tree soak up the sun, the mist and the moonlight.
This is a time of starting anew, to let your dreams blossom. Knowing in faith that the abundance of love in your dreams will bear fruit surely as the tree in Spring promises.
Ways to connect to tree symbolism...

You may choose to connect to the symbolic energy of a tree by using an image to decorate your home or office. This will serve as a powerful visual reminder of the energies you are inviting into your world.  
I hope you enjoyed Tree Symbolism and Meanings  ~ keep exploring! 
..................................................................................................................................................................................


Jul 30, 15 02:03 PM

Kangaroo Symbolism & Meaning | Power Animals Spirit Animal Kangaroo brings the message "hold what's dear to you near your heart",.. symbol of quantum leaps, great adventure in

Jul 30, 15 12:56 PM

Love Symbols - symbols of love abound in beautiful design, word, form and symbolism - gifts of love symbolize love as if they were vessels of love itself...

Jul 30, 15 11:01 AM

Healing Meditation Music | Body Mind Soul Healing, Chant Music, a sacred collection soothing, uplifting music that speaks to the soul, and into the wounds of spirit to bring healing
 Highly Recommended by Presley :)

Self Help and Development with Hypnosis

  © copyright 2015 ~ Universe of Symbolism ~ All Rights Reserved
No reproduction of any kind is permitted see my Terms Of Use/ Disclaimer /  Contact

 other great sources of symbolic information:  National Geo,  Wikipedia