Tree Symbolism ~

Ancient & Mystical Teachings



Message from Spirit for this week

Spirit says:  Follow Your Own Heart
Follow your own bliss, follow your own path, beat your own drum, follow what lights you up, follow what makes you sing, follow what makes you soar, follow what brings you happiness, follow the dreams that speak to your soul. . .
 follow your own heart  ♥~Presley Love~♥
Tree Symbolism....   by Presley Love "Trees.... the mystical magic of trees.   Beauty, Strength, Wisdom, Eternal Life ... these are but a few symbolic meanings of different trees".  Scroll down to see the list of trees and their symbols and meanings. 
What is the symbolism of a  tree?  ... 
A tree is a symbol of antiquity and immense and enduring strength.  A general symbolic meaning of a tree can be interpreted as protection.  A widespread symbol of the tree is the tree of life, it's body rooted in earth with its crown dancing in the sky.  A tree is symbolic of nurturing energies if it is a fruit bearing tree.   More tree symbolism and symbolic meanings of the tree represent... a recovery from illness, ambition or wishes fulfilled, thing having to do with family,  blessings of nature,  good fortune, stability, shelter and security.   Ancient Celtic tribes had meanings and uses for many trees, some of which are shared below. 


 
Psst,  Do you love Reiki, crystals
 & energy healing?
If so, you'll love these
health, wealth & happiness
Sacred Healing Symbols 
just click the link below to learn more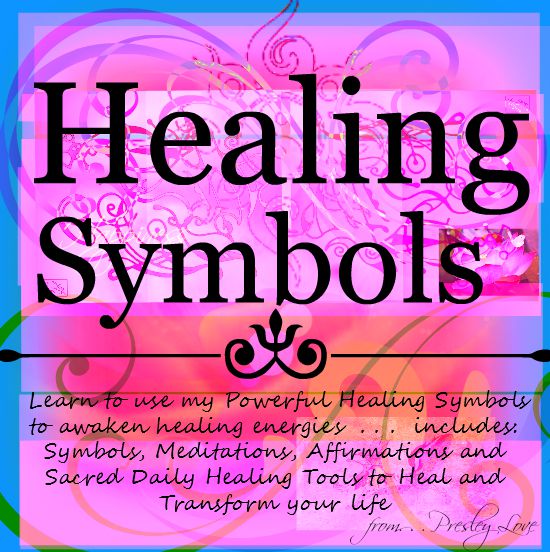 Healing Symbols
The Spiritual meanings of trees ... 
There are countless mythical qualities symbolized by trees, one beautiful meaning and symbol is the Tree of Life which gives us an idea of the symbolic significance of trees. The Vedic school of thought believed trees to be a sacred and primary form of living beings, possessing great knowledge and having witnessed the rise of civilization.
Tree  Meanings Vol 1 ~ featuring 28 trees:

Apple... Ash...  Bamboo...  Beech...  Bonsai...  Birch... Cedar...  Cherry...  Copaiba...   Cypress...  Edler... Elm...   Eucalyptus...  Fir...  Hazel...  Heather... Holly... Japanese Maple...  Juniper...  Maple...  Oak..  Olive... Palm...  Pine...  Redwood...  Sequoia...  Wisteria... Willow...  
Tree Meanings Vol 2 ~ featuring 33 more trees

Tree Symbolism List... 
The Meanings, Symbols and Spiritual Representation of Trees from all around the world...







Apple Tree ...
~ Apple tree symbolism represent youth, happiness, being healthy, beauty and magic

Ash Tree ...
~  Ash symbolizes sacrifice, sensitivity and higher awareness
Bamboo Tree ...
~ The Bamboo stands for freedom of spirit, regeneration, renewal and flexibility


Beech Tree ...
~  Beech meaning includes tolerance, patience and lightness of spirit and words

Bonsai Tree ...
~  Bonsai  convey the symbols of meditation, harmony, peace, order of thoughts, balance and all that is good

Birch Tree ...
 ~ Birch meanings include new beginnings and cleansing of the past and vision quests

 Cedar Tree ...
~ Cedar trees symbolic meanings include healing, cleansing and rituals of protection

Cherry Tree  ~  Awakenings and Rebirth are symbolized by the Cherry tree... the blooming of a Cherry tree  is considered a sign of good fortune and is also a symbol of new romance, love and affection

Copaiba Tree  ...
~ The Copaiba Balsam tree is a symbol for vitality and beauty


 Cypress Tree  ...
~  Cypress tree meaning includes understanding the role of sacrifice


Elder Tree  ...
~  Elder tree symbolizes new life, renewal and the fairy realm


Elm Tree  ...
~ Elm tree signifies inner strength and the realm of intuition

 Eucalyptus Tree  ...
~  The Eucalyptus tree is symbolic of wealth abundance and foretelling

Fir Tree ...
~  The fir has long been a symbol of springtime, fortitude and immortality


 Hazel Tree  ...
~ The Hazel renowned as Witch Hazel in ancient lore represents hidden wisdom, dousing and divination and possessing cleansing healing powers


Heather Tree  ...
~  The Heather symbolizes healing from within, immortality, rites of passage


Holly Tree   ~  Holly trees holds the meanings of protection, overcoming anger and the celebration of winter solstice


 Japanese Maple  ...
 ~ The Japanese Maple signifies great blessings and peaceful retreat


Juniper Tree  ...
~ The Juniper is a fabled symbol of a great journey, having taken many twists and turns and being capable of staying true to yourself, never compromising your integrity

Maple Tree  ...
~ Maple trees holds the wisdom of balance, promise and practical magic

 Oak Tree  ...
~  The mighty Oak is a symbol of courage and power, legend has it that it is the most powerful of all trees, the Mighty Oak stands strong through all things

 Olive Tree  ...   ~  To extend an olive branch, means to try to repair a strain in a relationship, it also represents the symbols for reward, victory, strength, purification, fruitfulness and peace.

 Palm Tree  ...
~  The Palm tree symbolism includes peace, bending yet not breaking, and opportunity to enrich the soul


 Pine Tree  ...
~  Pine tree signifies holiday celebrations, reaching for the stars and eternal life

Redwood Tree  ...
~  The Redwood is a symbol of forever, it is a great teacher all you need do is sit under a Redwood and you will hear the whispers of ancient wisdom

Sequoia Tree  ...
~  The Sequoia is an emblem for long life, for attaining your lofty dreams, stretching your limits and reaching to be the best you can be... to reach for the stars


Wisteria Tree  ...
~ The Wisteria is a symbol of romance and the mysteries of a great and enduring love

Willow Tree  ...
~ Willow tree symbolizes fulfilling wishes of the heart, learning from the past, inner vision and dreams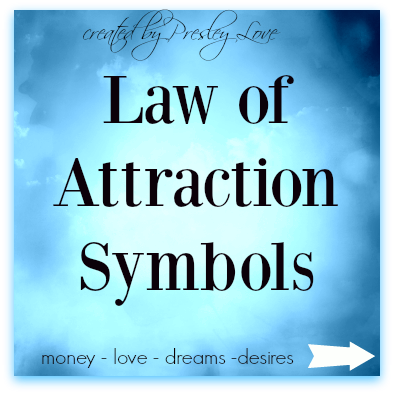 Law of Attraction Symbols
Let's stay connected!   If you'd like totem messages in your inbox, along with Messages from Spirit, join me here.  


Add Your Stories Here. . . 

Let's Do This!   I'd love to add your stories about Spirit Animals and Nature Encounters etc.   If you have a story, a dream etc to share just send it in to us and we'll add it to the appropriate article.   Send them to us here  ;) 

Aug 19, 17 06:12 PM

Dragon Symbolism & Dragon Meaning - Symbolic meaning of the Dragon To walk with the Dragon is to enter the Realm of Magic, Dragon is the preminent symbol of protection and an ally from dangerous foe

Aug 19, 17 03:51 PM

Crab Symbolism & Crab Meaning | Crab Spirit Animal self protection, boundaries and teaching others how to treat you innate wisdom to protect his most vital resources

Aug 14, 17 02:38 PM

Kangaroo Symbolism & Meaning | Power Animals Spirit Animal Kangaroo brings the message "hold what's dear to you near your heart",.. symbol of quantum leaps, great adventure in
  © copyright 2017 Universe of Symbolism ~ All Rights Reserved

No reproduction of any kind is permitted see my Terms Of Use/ Disclosures / Contact

Income Disclaimer:  I'm delighted to say that I earn income on this site through partnerships with advertisers via display and text link ads, and affiliates which is how I can offer my information for free to the world ;)  If you are interested in advertising on this site please contact me with your product/service ideas, I'm always open to something new ;) 
Other great sources of traditional symbolism:  National Geo,  Wikipedia
To support the welfare of animals : World Wildlife Fund


HOME  |:|  SPIRIT ANIMAL QUIZ  |:|  ALL ANIMALS:   LAND ~:~ WATER-AMPHIBIAN ~:~ BIRDS BUGS & INSECTS  |:| TOTEM ANIMAL MEDITATIONS  |:| NATURE: FLOWERS / TREES |:| COLORS |:|  NUMBERS   |:|  ANGELS   |:|    BEAUTIFUL SOUL