How To Find Your Power Animal
Video Collection

Hello beloveds, I love guided meditations and these are all fantastic, each is different and unique in it's own way.

1.  Shamanic Journey to Meet Your Spirit Animal -
with Barbara Meiklejohn Free    13 minutes

I selected this particular video to share with you because it is so totally entrancing, Barbara is an amazing guide, and throughout the meditation she induces a deep trance with her drumming ~ it's exquisite and it feels like you're in a tee-pee surrounded by Native Americans in a faraway place at another time.
Guided Meditations are an excellent way to meditate as it helps to keep your mind from wandering, which is the greatest problem people speak of when addressing the difficulty of meditating. 
I selected each of these videos for their excellence, and I would encourage you to use them all.  Some days you might prefer one and some days you will prefer others, but indeed you will enjoy and benefit from each of the videos that I have put together in this collection.

One day soon in the future I will be making my own audio meditations - and I will offer a full library of guided meditations here on my site *ahhh sighs and smiles*!  In the meantime please enjoy these.  Please subscribe to my newsletter to get free meditations, free printable oracle decks, shamanic training tips and ooh la la whatever spirit guides me to create and share in the moment.
Here are a few more to experiment with ~ enjoy:

2.  Denise Linn - Meditation to Find Your Power Animal  8 minutes

3.  Meet Your Animal Guide with Lilian Eden  50 minutes... 
This video has a wonderful section with music only to let you get very deep
into your own connection with your Animal Guide

4.  How to connect with Spirit Animals - Steven Farmer ~ an enlightening interview
with book and oracle card author Steven Farmer and Lulu Mace 42 minutes 
5.  Mindfulness Meditation - Swimming with the Dolphins Jason Stephenson
How to find your power Animal Videos Collection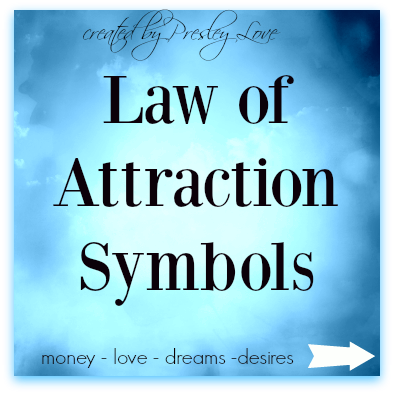 Law of Attraction Symbols
Let's stay connected!   If you'd like totem messages in your inbox, along with Messages from Spirit, join me here.  


Add Your Stories Here. . . 

Let's Do This!   I'd love to add your stories about Spirit Animals and Nature Encounters etc.   If you have a story, a dream etc to share just send it in to us and we'll add it to the appropriate article.   Send them to us here  ;) 

May 31, 17 08:41 PM

Feng Shui Good Fortune Symbol the Horse - the horse can bring about career success, business cures and stimulate a good reputation

May 31, 17 07:21 PM

Feng Shui Good Fortune Symbol Koi Fish - Symbols of Good Fortune May Be All Around You, learn how to draw prosperity to you with koi fish even in challenging times

May 31, 17 03:53 PM

Greek Goddess Artemis - She is known as the "huntress", her powers are influenced by the moon, the power of her magic is to hunt down the desires of...
  © copyright 2017 Universe of Symbolism ~ All Rights Reserved

No reproduction of any kind is permitted see my Terms Of Use/ Disclosures / Contact

Income Disclaimer:  I'm delighted to say that I earn income on this site through partnerships with advertisers via display and text link ads, and affiliates which is how I can offer my information for free to the world ;)  If you are interested in advertising on this site please contact me with your product/service ideas, I'm always open to something new ;) 
Other great sources of traditional symbolism:  National Geo,  Wikipedia
To support the welfare of animals : World Wildlife Fund


HOME  |:|  SPIRIT ANIMAL QUIZ  |:|  ALL ANIMALS:   LAND ~:~ WATER-AMPHIBIAN ~:~ BIRDS BUGS & INSECTS  |:| TOTEM ANIMAL MEDITATIONS  |:| NATURE: FLOWERS / TREES |:| COLORS |:|  NUMBERS   |:|  ANGELS   |:|    BEAUTIFUL SOUL