DOOR QUIZ
Which Door Do YOU Choose?
Special Announcement:  I'm providing a video with instructions on how to make your own mask ... Scroll down a bit for the video.
Take the Door Test Now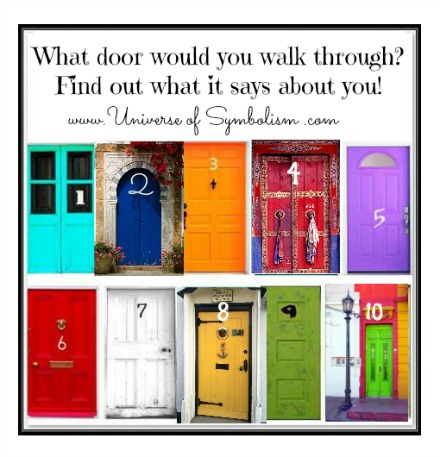 Find out what it says about YOU!

Take your time and examine the doors, closely.  Which one do you want to open?

Something awaits you behind each door, it could be a long lost love, it could be a message, it could be a portal --- what awaits you? 

              When you're ready. . .  
click here for the answer!

Enjoy & Share this Quiz!