Positive Daily Affirmations
aka Word Magic... by Presley Love

Juicy Delicious Positive Daily Affirmations by Presley Love - to inspire, to encourage, to raise your vibrations - practice the ancient art of "Word magic" using affirmations crafted with magic blessings and gorgeous juicy intentions. 

| | |
| --- | --- |
| | Videos for Daily Affirmations will change randomly, Click on the Playlist for more selections |

What's Your Spirit Animal ?
click here ~> Take the Quiz to find out!  
Custom-made Symbolic Jewelry
*Precious Metals ~ Gold & Silver*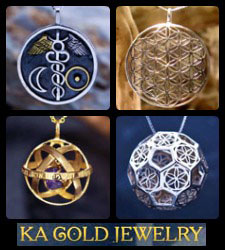 Thank You for visiting!
If this has been helpful or inspiring
please consider buying me a *much needed* coffee!

artist Josephine Wall


 I am a clear channel of Spirit

                               ----------♥----------
I open my mind body soul,
and invite Spirit to dwell within

                               ----------♥----------
I feel the presence of Spirit in everything

                               ----------♥----------
Spirit is teaching me, guiding me, showing me the way


                               ----------♥----------
Aligned to Spirit, I am on purpose in all that I do

                               ----------♥----------
Spirit brings me prosperity and plenty

                               ----------♥----------
Spirit ignites my inner magic and my Divine gifts

I add new Positive Affirmations frequently - I have no set schedule for when I change or add affirmations.

For those of you who have been following me on my  Facebook page  ~ you know I have a passion for the magic of words, which is more commonly known as affirmations, but for me they are pure magic.  The trick with affirmations is in the doing of them!  Darlings, you must do them.  Let me repeat that.... You must DO them!  Think of them as a magic spell or charm, and if you stick to it, in time you will see that what you were affirming does indeed appear *as if by magic*, regardless of the obstacles!  And yes, you'll feel like you're tapping into magic!
To help you out in making the best of these little gems of high magic, I'll share my sweetest ideas and discoveries about how to use the power of word magic aka affirmations in my newsletters.  (See the sign up box to the right or at the end of the page). 
Although I do not add new affirmations each day on this page,  indeed there will be an abundance of affirmations for your delight and pleasure on this page at all times, any of which are intended for you to use daily. 
In addition to writing affirmations, I love creating artsy affirmations.  Very soon I'll have a store with the art I've created combined with magical affirmations that will be available on sweet little gift items for yourself and those you adore...  t-shirts, mugs, journals, tiles etc...   Your purchases of my art really help to support all that I do moving forward and creating a rich abundant site.
Positive Daily Affirmations by Presley Love  Be sure get in the habit of dropping in to see the new words of magic each and everyday.  
What is on the other side of the door?
Your dream lover?  Your path to riches?
Take the test!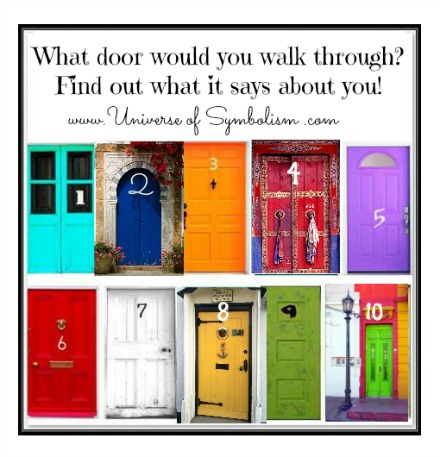 HOME  |:|  SPIRIT ANIMAL QUIZ  |:|  ALL ANIMALS:   LAND ~:~ WATER-AMPHIBIAN ~:~ BIRDS BUGS & INSECTS  |:| TOTEM ANIMAL MEDITATIONS  |:|  FLOWERS / TREES |:| COLORS |:|  NUMBERS   |:|  ANGELS   |:|    BEAUTIFUL SOUL

No reproduction of any kind is permitted see my Terms Of Use/ Disclosures / Contact

Income Disclaimer:  I'm delighted to say that I earn income on this site through partnerships with advertisers via display and text link ads, and affiliates which is how I can offer my information for free to the world ;)  If you are interested in advertising on this site please contact me with your product/service ideas, I'm always open to something new ;) 
Other great sources of traditional symbolism:  National Geo,  Wikipedia
To support the welfare of animals : World Wildlife Fund


  copyright ©  2013~2023 Universe of Symbolism 
All Rights Reserved