Angel Names ~ Powers & Abilities of the Archangels

Angel Names  The Angel Meanings, Powers and Abilities of the Archangels Michael, Gabriel and 12 more.  Archangels are the "Overseers" of all living things on Earth, the Angels can guide us, they want to protect us, and assist us on our life path.  Angels come bearing gifts, this guide will help you call on and receive the Angel guidance you seek.

Angel Names. . .  Angels, the "Overseers" of all living things on Earth, the Angels can guide us, protect us, and assist us.  Each Angel has a dominion or reign of powers and abilities, so it is important to know who bestows what grace in the army of Angels..   Here you find the names of the Angels and their powers and principalities, the duties and charges that they carry.  This will help you at the times you need their aid and assistance. You will learn which Angel to call upon in any circumstance, be it for healing, or any other power the Angels possess.   .
 This art piece aptly named: "Angel Names" was created using a vintage angel print, layered with a flower photograph giving the piece it's cloudy rainbow look. 
Then I blended colors and layered more effects, the final step was to add the names of the Angels listed on this page in varying colors that compliment and blend with the piece. In Love, Presley

You might also like:  Angel Tattoo Ideas

Angel Names ~ Their Powers, Crystals and Numbers

The League of Amazing Angels. . . Listed here are 14 of the most powerful and influential Archangels, heaven sent for anyone to call upon.   These benevolent beings of light are connections to the heavenly realm and their desire is to help you, calm you, and aid you so that you can find your connection back to the divine spirit.  You can learn how to summon the aid of an Angel, with a simple sacred prayer ritual given on each of the Angel pages, just click on the links for any or all angels. Related:  Angel Numbers
Ariel:    The archangel name Ariel means both "Lion and Hearth of God". Ariel is an angel that reveals destinies. She also imbues courage and comfort. The number for Ariel is 7, because Ariel is a bringer of luck and changes fortunes. The stone that represents Ariel's power is green aventurine.   Ariel blesses the meek. . .

Camuel:   The archangel name Camuel means "One Who Sees God". Camuel is an angel that gives clarity of mind and "visions". As the angel "who sees God" he gives visions to direct people in their lives. His number is 20, representing perfect vision and his stone is hawk's eye.  
 Camuel oversees the divine . . .

Gabriel:   The archangel Gabriel is a messenger angel. Gabriel also helps to interpret dreams and visions. His number is 13, which is the number of magical discernment and his stone is jade. 
  Gabriel offers divine. . .

Haniel:   Archangel Haniel is associated with the planet Venus because of his identity as "Gods pleasure or joy". Haniel is also known as "The Grace of God". His number is 5 and his stone is Sardonyx.  Haniel brings true. . .

Jeremiel:   Jeremiel is an archangel who answers questions. He is a keeper of ancient power and is a guardian of the commandments of God. His number is 25 and his stone is garnet.
 Jeremiel guides beyond. . .

Jophiel:   The archangel name Jophiel means "Divine Beauty, My Rock is God, or Beauty of God". The archangel Jophiel also is a teacher of languages. His number is 11 and his stone is limonite.
 Jophiel blessings bestow. . .

Metatron:    Archangel Metatron serves God as a celestial scribe. He is the angel of the written word and the record keeper. He records all the deeds done by mortals. His number is 50 and his stone is black calcite.   Metatron rules over. . .

Michael:   Archangel Michael is considered a warrior angel and commander of Heavens armies. He is also sometimes thought to be an angel of healing. His name means "Who is like God". His number is 22 and his stone is jet.   Michaels duties oversee. . .

Raphael:    The archangel name Raphael means "God Heals".  He was said to be the angels who stirred the waters at the pool of Bethesda. You would call upon Rafael for all forms of healing. His number is 3 and his stone is watermelon tourmaline.   Raphael gives one. . .

Raguel:   Raguel is the archangel of vengeance, fairness, harmony, and justice. His name means "Friend of God". Raguel punishes those who go "astray". His number is 2 and his stone is chalcedony.  Raguel implements. . .

Raziel:   The archangel Raziel is the angel of mysteries and the keeper of secrets. His name means "Secrets of God". His number is 13 and his stone is obsidian. Raziel bestows gifts of. . .

Sandalphon:    The archangel Sandalphon is the protector of unborn children. He assists during pregnancy and childbirth. His number is 4 and his stone is pink agate.  Sandalphon blesses the. . .

Uriel:   The archangel Uriel is the angel of Sunday and poetry. The name Uriel means, "God is my light". His number is 10 and his stone is amethyst spirit quartz.  Uriel inspires the word of. . .

Zadkiel:  The archangel Zadkiel is the angel of mercy, freedom, and benevolence. His name means "Righteousness of God". He teaches all things about virtue. His number is 9 and his stone is sunstone.  Zadkiel is generous with
Home  |  Angel Names ~ guest post by Angel expert Reiden                       more angel info on wiki  

✫ ° •❥✫  Crystals & Gemstones   |    Numerology  ✫ ° •❥✫

✫ ° •❥✫  ~•♥•~  © Presley Love ~•♥•~   ✫ ° •❥✫ 
✫ ° •❥✫  Crystals & Gemstones   |    Numerology  ✫ ° •❥✫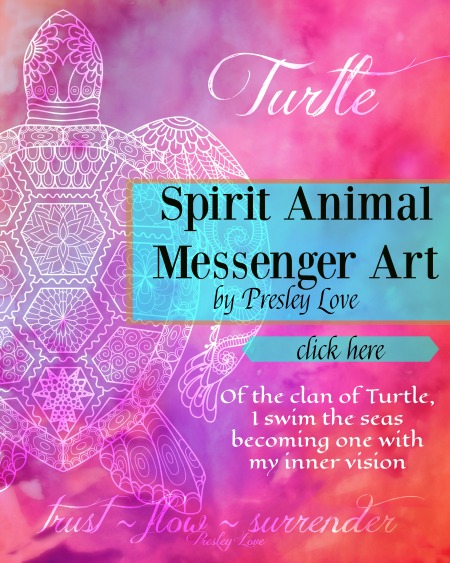 Aug 07, 18 05:00 PM

Pegasus Symbolism & Meaning with Mythology & Legend ~ Pegasus represents an extraordinary breakthrough to freedom, and to live the life you were born to live, Pegasus is a calling to manifest the drea…

Aug 03, 18 02:06 PM

Sparrowhawk Symbolism & Meaning | Spirit, Totem & Power Animal: Sparrowhawk is a perfect symbol for warriors of light, he lends his visionary capabilities. Totem Medicine for the Sparrowhawk is to lea…

Jul 31, 18 01:39 PM

Explore Rune Meanings, Symbols & Art This page features a simple set of Viking Norse runes with straightforward meanings that are brief and easy to remember and understand
No reproduction of any kind is permitted see my Terms Of Use/ Disclosures / Contact

Income Disclaimer:  I'm delighted to say that I earn income on this site through partnerships with advertisers via display and text link ads, and affiliates which is how I can offer my information for free to the world ;)  If you are interested in advertising on this site please contact me with your product/service ideas, I'm always open to something new ;) 
Other great sources of traditional symbolism:  National Geo,  Wikipedia
To support the welfare of animals : World Wildlife Fund


HOME  |:|  SPIRIT ANIMAL QUIZ  |:|  ALL ANIMALS:   LAND ~:~ WATER-AMPHIBIAN ~:~ BIRDS BUGS & INSECTS  |:| TOTEM ANIMAL MEDITATIONS  |:|  FLOWERS / TREES |:| COLORS |:|  NUMBERS   |:|  ANGELS   |:|    BEAUTIFUL SOUL

  copyright ©  2018 Universe of Symbolism 
All Rights Reserved