Tree Symbolism... Vol 2


the legend and lore of trees

Tree Symbolism and meanings for acacia, aspen, alder, chestnut, hawthorne, magnolia, myrtle, laurel, walnut and 23 more trees. . .  

Tree Symbolism List ... Vol 2
 "Trees are magnificent in beauty as well as being supreme symbols of endurance, weathering the storm, emitting energies of acceptance, grace, and wisdom... "


Trees... Ancient Majestic Beings...
Trees are mystical majestic beings going with the flow of what comes it's way, with branches swaying in the wind and leaves rustling in the breeze, some are as old as 4,000 years.   
Spirituality is a symbolic meaning for trees that is shared in all cultures around the globe, spanning the bridge of time from the oldest legends to modern interpretations.  
There are as many ancient symbolic interpretations for trees from all around the world, as there are cultures and tribes.  The meanings for different trees range from healing, protection, learning, sacrifice, hidden wisdom, creativity, magic, immortality, change and endurance, and the list goes on and on.    Trees have watched us evolve bearing witness to our leaps in industry and technology.  The first ships built from wood enabled us to travel the world and discover new lands in new ways.   
Not only are trees sublimely beautiful, while generously giving us deep symbolic meaning, and feelings of spiritual connection.  Trees also provide us with so many of our basic needs; shelter, paper, and fuel.  It is in great appreciation for each and every tree on the planet that I create and share these lists.  

What's Your Spirit Animal ?
click here ~> Take the Quiz to find out!  
Custom-made Symbolic Jewelry
*Precious Metals ~ Gold & Silver*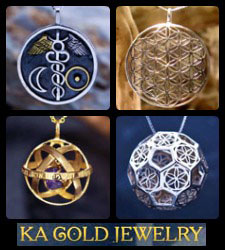 Thank You for visiting!
If this has been helpful or inspiring
please consider buying me a *much needed* coffee!

This pages features Tree Meanings Vol 2 ~ featuring 33 trees
Acacia...  Aspen...  Alder...  Avocado...  Balsam... Banana...  Crab Apple...  Chestnut...  Coconut...   Dogwood...  Fig...  Fruit of the Gods...  Hawthorne Tree...  Kiwi...  Laurel...  Lemon...  Lilac... Lime... Magnolia... Myrtle...  Olive...  Orange... Pear... Pineapple... ...Plum...  Poplar...  Ponderosa...  Shea... Spruce...  Starfruit...  Tupelo...  Walnut
See 28 of the most popular trees here   Tree  Meanings Vol 1
Tree Symbolism List... Vol 2
The Meanings, Symbols and Spiritual Representation of Tree symbolism pg 2...



Acacia Tree ...
Acacia symbolizes a respite from the journey, an oasis, a promise of finding something rare after a long journey - perhaps a secret love

Alder Tree ...
Alder tree meaning represents a perfect hiding spot and a favorite spot of fairies

Aspen Tree ... 
Aspen symbolizes exploring, spreading your wings, expanding, searching, desiring a fuller expression of self ... 

Avocado Tree ...
Avocado  tree symbolism signifies spiritual nourishment from the Gods

Balsam Tree ...
Balsam symbolically represents gifts of healing and celebrating a season of generosity

Banana Tree ...
With Tarantula's making their homes in the Banana tree, it carries a double meaning of abundant sustenance and danger.  Banana is also a symbol of potent fertility and prosperity

Blue Spruce ...
Blue Spruce is a beautiful and ageless symbol of the pure intentions...  winter solstice, Yule and Christmas celebrations, generosity, and the delights of giving gifts



Chestnut Tree ...
The Chestnut tree is symbolic of a very long life, and the ability to attune to and receive ancient wisdom

Coconut Tree ...
The symbolic meaning of the Coconut tree represents life giving nourishment, challenge, fortitude and finding the inner treasure

Crab Apple Tree ...
Crab apple tree is a symbol of youth, joy, and fairie magic and surprise...  believing that anything is possible

Dogwood Tree ...
The Dogwood tree symbolism means  joy, something beautiful and unexpected is on it's way

Fig Tree ...
The Fig tree is symbolic of the fulfillment of aspirations and dreams

Fruit of the Gods ...  Persimmon
The piquant lush persimmon symbolizes the Fruit of the Gods ... The botanical name for the persimmon is Diospyros, which means 'Food of the Gods' in Greek
Hawthorne Tree ...
The mystical Hawthorne tree has the mystical meaning of entering the realm of fairies

Kiwi Tree ...
The Kiwi tree is symbolic of the timing of good fortune and the blessings of a prosperous future

Laurel Tree ...
The Laurel tree is an ancient symbol of victory and ambition

Lemon Tree ...
Lemon tree is an enduring symbol of cleansing, freshness and healing

Lilac Tree ...
The Lilac tree is symbolic of honesty, new beginnings, spiritual truth and self knowledge

Lime Tree ...
Lime tree conveys the meaning of the eternal mystery of intimacy, attraction and lovers

Magnolia Tree ...
Magnolia is a symbol of something long lasting and dear held within the heart

Myrtle Tree ...
Meaning for the Myrtle is marriage, something true and everlasting

Olive Tree ...
Olive tree is a legendary symbol of health and well-being, the Olive branch is legendary for being a symbol of peace

Orange Tree ...
The Orange Tree is fragrant for miles, and is a symbol of generosity and welcome invitation

Pear Tree ...
Pear is a gift from the Angels, and has the meaning of spiritual blessings

Pineapple Tree ...
Pineapple tree and fruit are enduring symbols of warm welcome and hospitality

Plum Tree ...
Plum tree symbolism represents sweet anticipation of promises and rewards of something one has waited for

Ponderosa Pine Tree ...
The mighty Ponderosa Pine is symbolic of timelessness and touching the sky with your heart, and is an enduring symbol of cleansing

Poplar Tree ...
Poplar is a symbol of deep courage, reaching for the heavens and having faith

Shea Tree ...
The Shea tree symbolizes healing and nurturing for mind - body - spirit

Spruce Tree ...
Spruce tree is a symbol of nobility, generosity and peace


Starfruit Tree ...
The Starfruit meaning is that of acknowledging the beauty within something, spirituality and healing energies

Tupelo Tree ...
The meaning and name for the Tupelo tree is Nyssa a beautiful water nymph, and Tupelo carries great significance as it is the birthplace of the legendary "King"...  Elvis Presley

Walnut Tree ...
The Walnut tree has long been the symbol of mystical, universal wisdom and knowledge, that must be revered and protected

✫ ° •❥✫  ~•♥•~  © Presley Love  & Universe of Symbolism  ~•♥•~   ✫ ° •❥✫  
✫ ° •❥✫  Healing & Magic of Crystals & Gemstones | Spiritual Meaning of Numbers  
Meaning & Powers of Angels  |  Angel Numbers   ✫ ° •❥✫

What is on the other side of the door?
Your dream lover?  Your path to riches?
Take the test!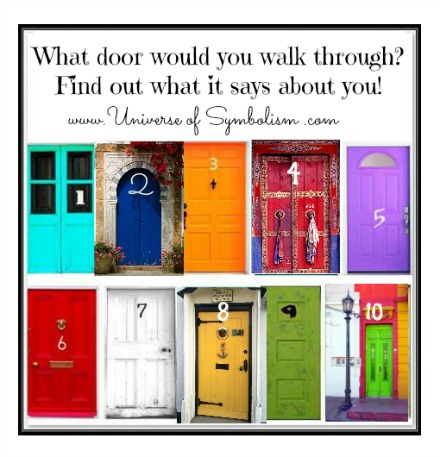 HOME  |:|  SPIRIT ANIMAL QUIZ  |:|  ALL ANIMALS:   LAND ~:~ WATER-AMPHIBIAN ~:~ BIRDS BUGS & INSECTS  |:| TOTEM ANIMAL MEDITATIONS  |:|  FLOWERS / TREES |:| COLORS |:|  NUMBERS   |:|  ANGELS   |:|    BEAUTIFUL SOUL

No reproduction of any kind is permitted see my Terms Of Use/ Disclosures / Contact

Income Disclaimer:  I'm delighted to say that I earn income on this site through partnerships with advertisers via display and text link ads, and affiliates which is how I can offer my information for free to the world ;)  If you are interested in advertising on this site please contact me with your product/service ideas, I'm always open to something new ;) 
Other great sources of traditional symbolism:  National Geo,  Wikipedia
To support the welfare of animals : World Wildlife Fund


  copyright ©  2013~2023 Universe of Symbolism 
All Rights Reserved