Animal Totems

Messages from the Universe

Spirit whispers. . . Give yourself this Gift

Stillness & quiet are the healing elixirs that bring mind, body, spirit & soul together in one moment, and in this moment eternal peace and tranquility can be touched, and in this moment completion is felt, healing experienced.  Give yourself this gift . . .    ♥ Blessings ~  Presley Love  ♥ 
Animal totems...   by Presley Love   "As you being to explore the symbols and meanings of totem animals and animal symbolism, you will find that the wisdom and meaning of their symbolic and awe inspiring messages bring remarkable insight into what you are going through... right here ~ right now. 
On this page find links to:
~ Top 20 Spirit Animals
~ Land Animals
~ Water & Crustacean
~ Insects, Spiders & Bugs
~ Reptile & Amphibian
~ Birds & Air
~ Mythological
~ Animals that Mate for Life 
~ Bird Symbolism List 

Animal Meanings ~
As you begin to engage with the totem animals, also known as power animals, spirit animals and animal guides... you'll start to recognize the synchronicities and you'll want to understand the hidden messages all around you that are "hidden in plain sight", and you'll begin recognizing that there are signs and messages everywhere.   You'll begin enjoying the anticipation of what the next sign or symbol will be from you animal or totem, and how they reveal themselves to you.  Surrounding you are also symbolic meanings from colors, trees, crystals, numbers... gods and goddesses,... astrology, oracle cards virtually everything! 

Land Animals :
Antelope, Beaver, Badger, Bear, Bison, Black Panther, Bobcat, Cat, Cheetah, Chipmunk,  Chinchilla, Cougar, Coyote, Deer, Elephant, Elk, Fox, Giraffe, Horse, Jaguar, Koala, Leopard, Lion, Lynx, Marmot, Mouse, Mountain Lion, Panda, Panther, Porcupine, Polar Bear, Rabbit, Raccoon, Ram, Reindeer, Rhino, Skunk, Snow Leopard, Squirrel, Tiger, Wolf, Zebra  
Water, Aquatic & Crustacean:
Crab, Dolphin, Orca, Shark, Starfish, Whale
Insects Spiders & Bugs:
Bee, Butterfly, Cricket, Dragonfly, Firefly, Grasshopper, Ladybug, Moth, Praying Mantis, Scarab, Scorpion, Spider

Birds ~ Air:
Bat, Blackbird, Bluebird, Crow, Duck, Goose, Hawk, Hummingbird, Peacock, Penguin, Raven, Robin, Swan, White Peacock

Reptile ~&~ Amphibian:
Alligator, Chameleon, Crocodile, Lizard, Snake, Frog, Turtle, Tortoise

Top 20  Animal Totems

Quick Bird Symbolism List ~ 100+ Bird Meanings

| | |
| --- | --- |
| | Love is in the air, and these animals are true symbols of love.... Is your totem animal a symbol of true love?   |
you can learn more about animals on wikipedia

✫ ° •❥✫  Crystals & Gemstones  |  Runes   |  Tattoos   |  Numerology  ✫ ° •❥✫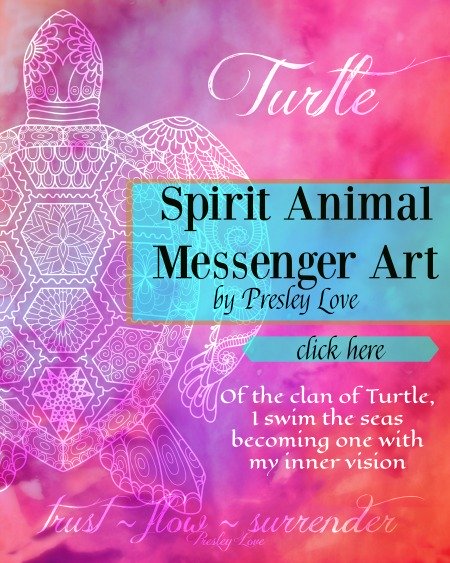 Psst, Hey You, Are you part of my tribe? Join up Already!!   

Feb 21, 18 12:13 AM

Hummingbird Meaning & Symbolism: Hummingbird is a symbol of all things good Hummingbird spirit animal springs joy in the heart, and there is magic in the air in this moment of fleeting serendipity whe…

Feb 18, 18 09:36 PM

Snow Leopard Symbolism & Spirit Animal Meaning Tap into the eternal and expanding gifts of Intuition with Snow Leopard Totem Animal as your teacher Spiritual Meaning of Snow Leopard is to show you the…

Feb 18, 18 08:46 PM

Peacock Symbolism - Peacock Spirit animal exudes the meaning of embracing self expression and confidence. Peacock symbolizes and personifies grace and dignity, like that of royalty....
No reproduction of any kind is permitted see my Terms Of Use/ Disclosures / Contact

Income Disclaimer:  I'm delighted to say that I earn income on this site through partnerships with advertisers via display and text link ads, and affiliates which is how I can offer my information for free to the world ;)  If you are interested in advertising on this site please contact me with your product/service ideas, I'm always open to something new ;) 
Other great sources of traditional symbolism:  National Geo,  Wikipedia
To support the welfare of animals : World Wildlife Fund


HOME  |:|  SPIRIT ANIMAL QUIZ  |:|  ALL ANIMALS:   LAND ~:~ WATER-AMPHIBIAN ~:~ BIRDS BUGS & INSECTS  |:| TOTEM ANIMAL MEDITATIONS  |:|  FLOWERS / TREES |:| COLORS |:|  NUMBERS   |:|  ANGELS   |:|    BEAUTIFUL SOUL

  copyright ©  2018 Universe of Symbolism 
All Rights Reserved