God and Goddess Symbolic Meanings 

The Mythical Powers and Influences of the Gods and Goddess of ancient times
God and Goddess Symbolic Meanings... by Presley Love     
"Discover their mythical powers of love, war, romance and manifestation, and learn to tap into their legendary archetypal influences".   Mythical Powers and Influences of the Gods and Goddess of ancient times.


What's Your Spirit Animal ?
click here ~> Take the Quiz to find out!  
Custom-made Symbolic Jewelry
*Precious Metals ~ Gold & Silver*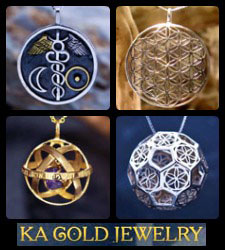 Thank You for visiting!
If this has been helpful or inspiring
please consider buying me a *much needed* coffee!

Ancient Gods and Goddesses are deities of epic proportion and powers ~ each having a specific area of influence and mastery.   These Gods and Goddesses live within each of us in archetypal manner.
 As we go through different stages of life, facing certain challenges and lessons we can easily identify with and learn from the Gods and Goddesses we feel most akin to at any particular time.
  We can summon the almighty powers of a particular God or Goddess symbolic meaning based our needs and desires. 

Mythical Powers of the Gods and Goddesses...
Each God and Goddess has significant and distinct symbolic affinities which create vivid images in our imaginations at the mere mention of their name.  These images spring to life as we watch these deities play out their roles... the roles of love, of justice, of war.  Remember when you heard or read about the Goddess Aphrodite?  What did you see? ....  something in our memory stirs as we remember that she is the Goddess of Love and Beauty.  She symbolizes a beautiful radiant woman wearing her wreath of myrtle, casting her spell of love on the men who pass her way.   Or... The Greek God Apollo being the God of Light, Music, Masculine beauty, and knowledge ~ He is often seen in company of the Muses ...  the hawk, the fox, and the snake are among the sacred animals to the God Apollo.    Each has a powerful expression of dynamic dominion, a total embodiment of their reign of power.  This section explores gorgeous god and goddess symbolic meaning at it's very best!
God and Goddess Symbolic Meanings and Archetypal Powers

It's quite interesting and alluring when you begin to realize how powerful the symbols and meanings of the Gods and Goddesses are to us collectively.  God and Goddess symbolic meanings are deeply embedded in our psyche ~ woven into our cultures and beliefs.  
God and Goddess symbolism reminds us of who we are and what we are capable of, when we free ourselves from our limitations.   Naturally, we each have strong feelings and curiosities about the Gods and Goddesses when we encounter them in books, movies or dreams...   Their symbolism is so very powerful... we want to know more, to understand their profound meaning. 
If we want to learn about ourselves, the God and Goddess symbolic meanings have much to teach.  In our quest  for self knowledge and awareness we will feel drawn to know more about their symbols and powers,  to learn from them... to become like them. 
In truth each of us identify with certain aspects of the different Gods and Goddesses, learning about them becomes a journey of unveiling deeper awareness of who we are and what we want to become in our own lives.   
What's so fascinating about God and Goddess symbolic meanings is that the Gods and Goddesses themselves are immortal.   Imagine for a moment the mythology of Greek, Roman, Norse, and Egyptian Gods and Goddesses, their spiritual influence lives on in energetic dimensions of cosmic and collective consciousness.  We feel connected to their powers in our subconscious minds and in the unseen wisdom of our DNA.   Legend and myth of their supernatural powers are kept alive in art, music, theater, and books as well as the thousands of ancient stories that tell the tales of another place and time ~ a place we all seem drawn to return to, to explore and learn from.  



Links to the Gods & Goddesses:
What is on the other side of the door?
Your dream lover?  Your path to riches?
Take the test!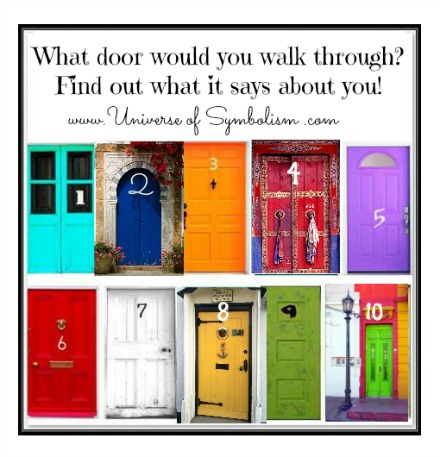 HOME  |:|  SPIRIT ANIMAL QUIZ  |:|  ALL ANIMALS:   LAND ~:~ WATER-AMPHIBIAN ~:~ BIRDS BUGS & INSECTS  |:| TOTEM ANIMAL MEDITATIONS  |:|  FLOWERS / TREES |:| COLORS |:|  NUMBERS   |:|  ANGELS   |:|    BEAUTIFUL SOUL

No reproduction of any kind is permitted see my Terms Of Use/ Disclosures / Contact

Income Disclaimer:  I'm delighted to say that I earn income on this site through partnerships with advertisers via display and text link ads, and affiliates which is how I can offer my information for free to the world ;)  If you are interested in advertising on this site please contact me with your product/service ideas, I'm always open to something new ;) 
Other great sources of traditional symbolism:  National Geo,  Wikipedia
To support the welfare of animals : World Wildlife Fund


  copyright ©  2013~2023 Universe of Symbolism 
All Rights Reserved