Symbolic Owl Meaning

Messages from the Universe

Spirit whispers. . . To thine own self be true

No one else knows what is right for you, you alone must feel it, only the Divine spirit knows what you need and it whispers to you at all times  ~ to thine own self be true ~  . . .    ♥ Blessings ~  Presley Love  ♥ 
Symbolic Owl Meaning . . .     by Presley Love  
"Owl totem animal is an old soul, a keeper of ancient wisdom, a gatekeeper to the Akashic realm, he can peer through to see the secrets and the agendas of others, he is a prophet and can see, hear and feel events before they transpire".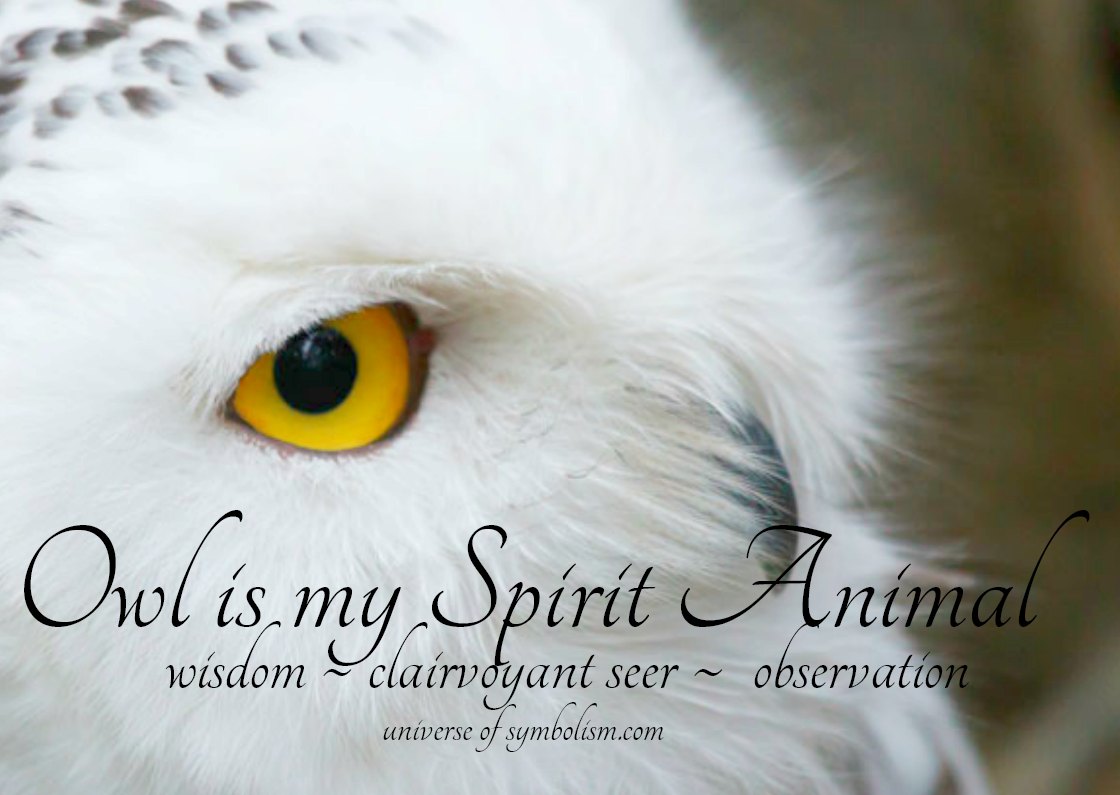 Owl watches from the heights of the canopy of the forest, he awaits the perfect moment and in complete silence he makes his move to get his prey.

Owl spirit guide comes to you to speak to you of observing, meditating in silence upon that which you want, keeping your secrets and your wisdom guarded until the right moment appears to move swiftly into action.
Seeing an Owl repeatedly means that there is a message you must heed, a warning you must be aware of... and you must call upon the wisdom of inner guidance... knowing this gives you a great advantage.
Explore All Birds & All Animals 
Owl Symbolism & Totem Medicines...
Owl brings the totem gifts of ancient wisdom, intuition, keen observation
Owl brings the spirit animal energies of silence, hidden knowledge
Owl brings the animal magic of  night vision, clairaudience, oracle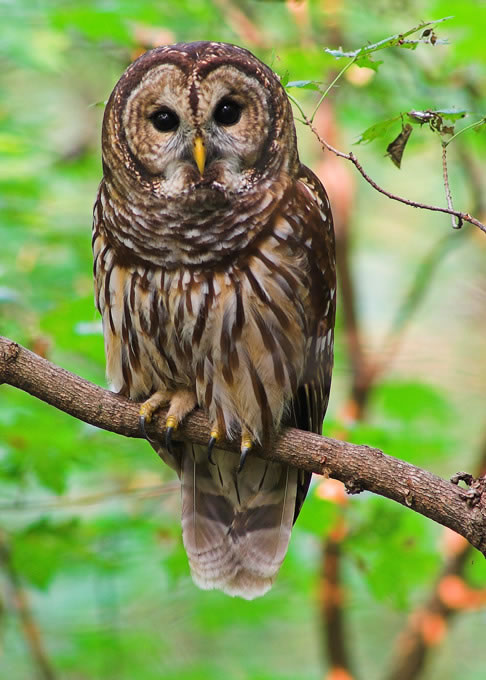 Owl as a Spirit  & Totem Animal 
When Owl Totem Animal appears for you it is an omen that many will come to you for your knowledge and wisdom, and your secret or shamanic powers, this is powerful medicine of Owl symbolism.  

Owl spirit animal teaches us to use our discretion when sharing, share only when it is for the highest good of all, as the great secrets must not be manipulated by those coming to you in deception or guise, you must practice diligent discernment in every circumstance.
Further messages from the Owl totem shows us that when you are in need of retreat, go to your private sanctuary, perhaps a treehouse where you can sit alone in meditation, and quiet observation with a panoramic view of all that surrounds you once again.
Owl symbolizes the need of this quiet observation of all that is around you, all that your desires encompass ~ watch and listen ... he encourages us to meditate in the stillness of the night ~ for this is when secrets and powerful messages are revealed to you, this is a sacred time to reflect on the spiritual meaning of Owl as totem animal and what it means to you personally.
When Owl Appears as a Spirit Guide...
When Owl Power Animal appears you will find that you are feeling most creative and most connected to your inner guidance and wisdom at night ~ sit near a window with a tree nearby, at dusk listen for the hoots of the Owl spirit guide speaking to you. 
Owl symbolism empowers us to hear the silent whispers... the words not spoken, but the message conveyed between the breath of words.
 The Spiritual Meaning of Owl . . .  
Symbols of the Owl are appearing for you now imparting the spiritual guidance to be aware that this is a time of gaining clarity in the darkness, knowing your true power lies in the wisdom of the lessons and experiences you've had.   Owl is the perfect guide for the dark night of the soul.
You have much to teach as others will seek your counsel... but do not allow others to take it forcefully or to insist that you give of yourself or your wisdom ... give only what you feel will benefit the greatest good of all.  Let your Owl power animal be your guide and show you the measure of what you give.  Owl has come to remind you that you have sacred gifts to share that are still deep within you.
Owl Totem medicine connect us to the divine feminine, the energies of moon and the night ... all of this speaks of rich intuition and magic.  With Owl, you can develop clairaudient abilities ... the ability to hear the hidden meaning of what others are not saying, yet is conveyed in their silence.
Owl is calling to you to learn to trust your instincts about others.
Different Owls and their Meanings
The Goddess Athena had an owl at her side as a symbol of Wisdom... as she is well known to be the Goddess of Wisdom herself
Meaning of Hoot Owl... the Hoot Owl symbolizes moon magic and warnings
Meaning of Screech Owl... the Screech Owl is a symbol of watching your path closely
Meaning of Snowy Owl... the Snowy Owl is an Owl of high magick, secrets and foretelling
Meaning of Barn Owl... the Barn Owl is symbolic of holding secrets and valuables in a private place 
Meaning of Burrowing Owl... the Burrowing Owl is a symbol of grounding and earth magic
Owl is a sacred wisdom keeper, a mystic, seer & oracle

Watch this video from Laura for more insights into the Owl ~ enjoy!
✫ ° •❥✫  Crystals & Gemstones  |  Runes   |  Tattoos   |  Numerology  ✫ ° •❥✫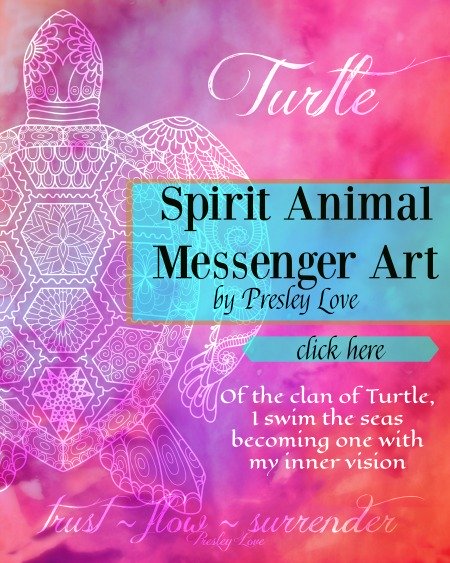 Apr 23, 18 11:41 PM

Dove Symbolism & Dove Meaning | The Dove is an enduring symbol of peace worldwide, a soft delicate little creature with a coo that is adorably blissful! The Spiritual Meaning of Dove is a message lett…

Apr 19, 18 01:10 PM

Wolf Symbolism & Wolf Meaning | Wolf spirit animal adapts to hidden energies Wolf is the totem of endurance, magic & telepathy, symbols of companionship and the ability to survive Call on Wolf medicin…

Apr 12, 18 04:23 AM

Peacock Symbolism - Peacock spirit animal beautifully represents the meaning of embracing self expression and confidence. . . to be "proud like a peacock". Peacock symbolizes and personifies grace, el…
No reproduction of any kind is permitted see my Terms Of Use/ Disclosures / Contact

Income Disclaimer:  I'm delighted to say that I earn income on this site through partnerships with advertisers via display and text link ads, and affiliates which is how I can offer my information for free to the world ;)  If you are interested in advertising on this site please contact me with your product/service ideas, I'm always open to something new ;) 
Other great sources of traditional symbolism:  National Geo,  Wikipedia
To support the welfare of animals : World Wildlife Fund


HOME  |:|  SPIRIT ANIMAL QUIZ  |:|  ALL ANIMALS:   LAND ~:~ WATER-AMPHIBIAN ~:~ BIRDS BUGS & INSECTS  |:| TOTEM ANIMAL MEDITATIONS  |:|  FLOWERS / TREES |:| COLORS |:|  NUMBERS   |:|  ANGELS   |:|    BEAUTIFUL SOUL

  copyright ©  2018 Universe of Symbolism 
All Rights Reserved