Alligator Symbolism & Meaning

       Primal Earth Energies of Survival 
Messages from the Universe

Spirit softly whispers Splendor:
have you taken a pause today, a moment to glance upon the beauty that surrounds you, the fluttering leaf on the tree, the melody of a song bird, the crystal blue that fills the sky?  Within this moment magic is happening all around you, just pause and observe    ♥  Presley Love  ♥ 
Alligator Symbolism . . .   A ferocious and furious reptile remains with us from 37 million years ago, it is  "el lagarto", the giant lizard . . . the Alligator.  In full armor the Alligator has survived from the ages of the dinosaurs.  It's secret as top predator is it's ability of concealment, patience it's top virtue, it waits for the perfect time to emerge from the darkness of the brackish waters to finally reveal itself, and it only reveals itself when it is ready to take action.


Alligator Meaning...
Fast and furious the Alligator lunges forward with speed and accuracy,  it is deadly serious.  If Alligator has appeared for you, it is time to study the ways and secrets of the Alligator.  Also called a "Gator",  the Alligator is the totem of keeping ancient knowledge and secrets.  Within the element of water flows secrets of ancient earth and our ancestors.  The Alligator fiercely protects these secrets within the realm of water.  This knowledge is powerful and holds the secrets of the time when magic was a part of life.  Alligator protects these secrets from those who would choose to use the magic for wrongdoing, and with wrongful intention.
Alligators keep many secrets to themselves, the higher aspect of the Alligator is the Dragon, it is the Dragon that speaks to the Alligator the magic of the Universe and the natural world, and how they work together.  In the armor of a knight the Alligator holds and protects these secrets. 

If Alligator is in your midst, your energy field, it is calling on you... it is a time of new knowledge for you.  A time of exploration and study of ancestors and their magic.  Our ancestors used magic for practical purposes as well as their own spiritual evolution.

Which Animal is trying to get
Your Attention?
 Take the Quiz to find out!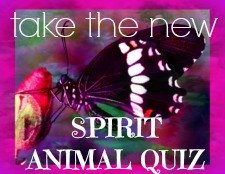 Hey Gorgeous Tribe!
  If you love Spirit Animals, 
you're going to love my
 ♥ Spirit Animal Messengers ♥ 
check out what's new in the gallery!
Free US Shipping!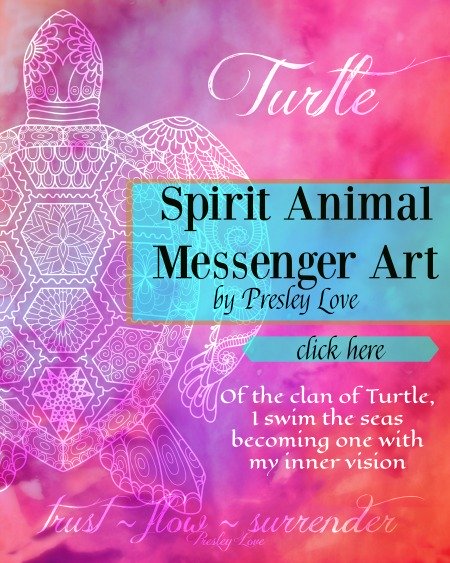 Alligator Spirit Animal Medicine

Alligator Totem Powers. . .     Ancient Earth Knowledge, Holder of Secrets

Alligator Spirit Animal Symbolism. . .  Patience,  Water,  Allowing,  Survival

Alligator Shaman Magic . . .   Visualization,  Shape-shifting,  Dragon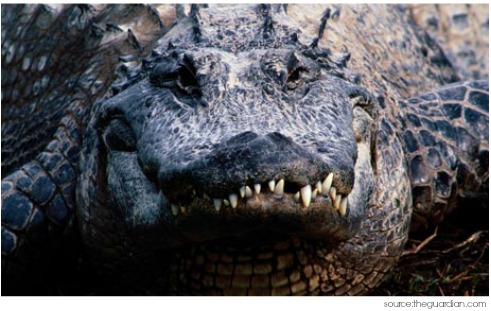 To challenge the Alligator is to court death

Primal Earth Energies and Alligator Symbolism

Alligator represents the primal earth energies of survival, and the Alligator Spirit animal advises "don't tempt fate, leave well enough alone". . .
Primal earth energies flow through the Alligator, just as the flowing energies of the water swirl around him, he lazily absorbs the knowledge held in the water.  Alligator is a powerful symbol of survival, he is the ultimate survivor.  Alligator carries the energy of a warrior, ready for whatever may come it's way, ready to defend and protect all that is important to him.  
Therefore to challenge the Alligator on his domain is to flirt with death.

Alligator Symbolism and his higher form the Dragon

Submerged beneath the protection of the waters, the Alligator shape-shifts into it's spiritual Dragon form.  In this form it is capable of seeing beyond this domain, it enters a realm of serenity where knowledge comes in the form of feeling.  In this liquid energy field, with only the eyes above the water line it is his feelings which fuel his creative visualization, a key power of the Alligator. 
In Dragon form, the Alligator visualizes what it is going to do before it ever does it, this is why the Alligator has survived and thrived for millions of years.  With visualization the gifts of precognition have developed, and Alligator can feel the shift of energies in the waters, this is why the Alligator chooses to live in the intuitive element of water.
Alligator as a powerful totem animal forewarns when danger is in the midst.  Slow down and tune into your  6  senses, here in this synergy of senses your instincts and intuition work together to show you things that you cannot ordinarily see, such as danger or deceitful intentions.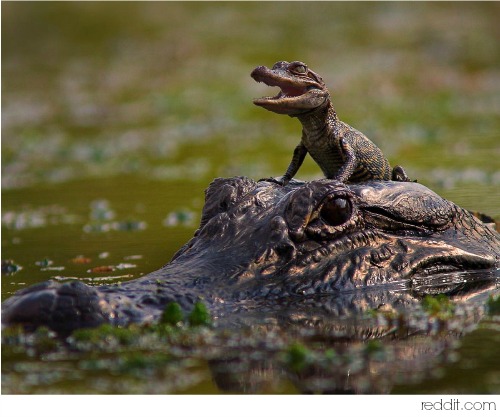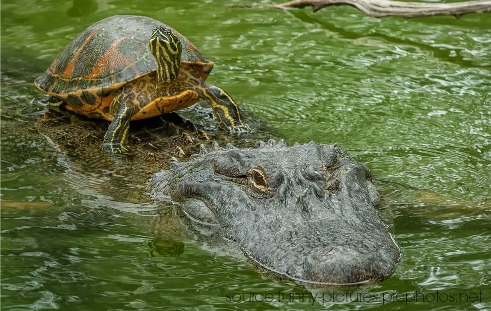 Alligator ... a taxi in the world of water

Alligator Symbolism as Mother Totem Animal

As ferocious and powerful as the Alligator is, she is a gentle, loving and protective mother.  Her mothering instincts are strong, as she waits by for her eggs to hatch, she carries them on her head out to the waters where they will learn to hunt and grow.  
The female Alligator has been called the Great Mother dating back hundreds of years, as she is so connected to the Earth and the rhythms and cycles of nature.   Alligator flourishes in hot and humid climates, making her endurance even more impressive.

In all that Alligator offers in symbolic powers, she stands strong in her gifts as a hunter, knowing what she wants and how to find it.  This is among her secrets of survival.  To know all of her secrets one would have to shape-shift into this... one of the oldest creatures on Earth.
see more about Alligator wikipedia

Alligator Symbolism ~ Skilled Hunter and Warrior

Psst, Hey You, Join my Tribe Already!!   If you love Spirit Animals and Messages from the Universe sign up to join my tribe and receive a bounty of high vibes in your inbox, you'll also be entered to win some gorgeous gifts in our monthly giveaway ~ things like art prints, printable spirit animal cards, t's & more !  

Dec 17, 17 02:38 AM

Swallow Symbolism a long held symbol of a promise to return the spiritual meaning of the swallow reflects upon the undulating nature of fluidity

Dec 14, 17 11:13 PM

Meaning of Values - What are Values - List of Values - Symbolism of Values from A to Z, personal values define us and help us to make decisions based on what our beliefs are, this list has 500

Dec 13, 17 11:39 PM

Native American Thunderbird Symbolism, found atop many totem poles Thunderbird is the mighty and auspicious symbol over dominion of the Storm, wielding the power of prophecy
No reproduction of any kind is permitted see my Terms Of Use/ Disclosures / Contact

Income Disclaimer:  I'm delighted to say that I earn income on this site through partnerships with advertisers via display and text link ads, and affiliates which is how I can offer my information for free to the world ;)  If you are interested in advertising on this site please contact me with your product/service ideas, I'm always open to something new ;) 
Other great sources of traditional symbolism:  National Geo,  Wikipedia
To support the welfare of animals : World Wildlife Fund


HOME  |:|  SPIRIT ANIMAL QUIZ  |:|  ALL ANIMALS:   LAND ~:~ WATER-AMPHIBIAN ~:~ BIRDS BUGS & INSECTS  |:| TOTEM ANIMAL MEDITATIONS  |:|  FLOWERS / TREES |:| COLORS |:|  NUMBERS   |:|  ANGELS   |:|    BEAUTIFUL SOUL

  copyright ©  2017 Universe of Symbolism 
All Rights Reserved