Blue Jay Symbolism
Fierce  Passion & Authority

Messages from the Universe

Spirit whispers. . . Give yourself this Gift

Stillness & quiet are the healing elixirs that bring mind, body, spirit & soul together in one moment, and in this moment eternal peace and tranquility can be touched, and in this moment completion is felt, healing experienced.  Give yourself this gift . . .    ♥ Blessings ~  Presley Love  ♥ 
 Blue Jay Symbolism. . .   Mascot for the Toronto MLB team, the Blue Jay is fierce, determined and concentrated on its objective.    Blue Jay streaks through the skies, flitting in the sun with a vibrant passion for life, everything about the Blue Jay speaks of energy, and vitality.  The Blue Jay does not hesitate to go after what it desires, it beams of assertiveness and aggression, knowing the scope of its own powers and wit, this could symbolize great inner fire and passion awaiting to be discovered. 
 Powers, Medicine ~&~ Blue Jay Symbolism

Blue Jay Symbolism:

Freedom, Energy, Adventure,  Enhanced Memory
Passion, Truth, Gallantry, Authority, Imagination
Ferocity, Aggression

Spiritual Meaning of the Blue Jay: 
An exciting new venture awaits you,
go forth and capture it with passion and authority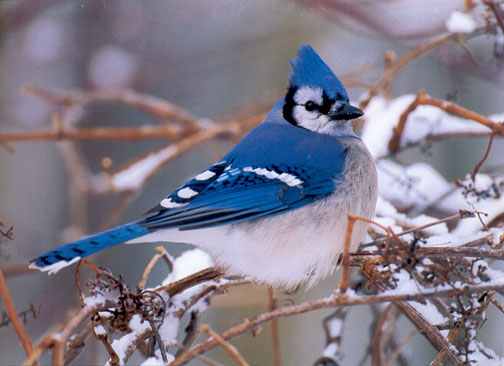 Symbolic Powers of the Colors of the Blue Jay. . .

The colors of the Blue Jay naturally command respect, and a sense of regal authority.  The Blues speak to us of communication and truth, the gray color speaks of authority and demeanor, the black and white represent balance.  Balance of the wisdom held in the knowledge of the dark mystery of ethers and the white of purity of intent as reflected in the blue of truth.

Blue Jay Spirit Animal Offers Great Creative Untapped Potential. . .


The Blue Jay has come to you in all of his splendor and finery to declare the the great potential of your untapped creative energy.  Within you is a well of divine energy that reaches out to the great expanses of the Universe.   The Blue Jay totem animal speaks of tapping into the magical aspects of your imagination, for it is there that the Blue Jay will help you put your discoveries to good use in ways that have escaped your imagination thus far, you will see the expansion unfolding for the possibilities and potential of your life, your ventures and your dreams.  

Spiritual Meaning of the Blue Jay. . .

Blue Jay Symbolism and spiritual meaning:  It is in your imagination that you can tap into enhanced memories of past lives and ancient mystical knowledge.  When you tap into these provinces of the past everything in you expands, and your sense of time and timelessness feeds your spirit and soul and new life and energy awakens within.  Your pursuits become adventures, as you see the truth of who you are and your innate sense of oneness with your desires and the whole of the Universe.

You can capture your calling in these moments, and the pressures and anxieties of the ordinary fall away as a sense of the new and extraordinary take their proper place in your life.  This is your divine authority.  You will soon feel a newfound sense of freedom, vitality and enthusiasm for all that you do.  Hummingbird is another beautiful symbol of vibrant energy.


Blue Jay sings the spirit song. . .  Claim the power in your freedom, the freedom of your ideas and your creativity. . .  Align to the stars and new awareness and knowledge is yours. . . Speak your truth and know when to use your power and when to refrain. . . The world awaits your great potential and the gifts you have yet to share. . .
Home  |   Bird Spirit Animals  |  Animals A~Z  |  Tattoo Ideas  |  Totems/Wikipedia

✫ ° •❥✫  Crystals & Gemstones  |  Runes   |  Tattoos   |  Numerology  ✫ ° •❥✫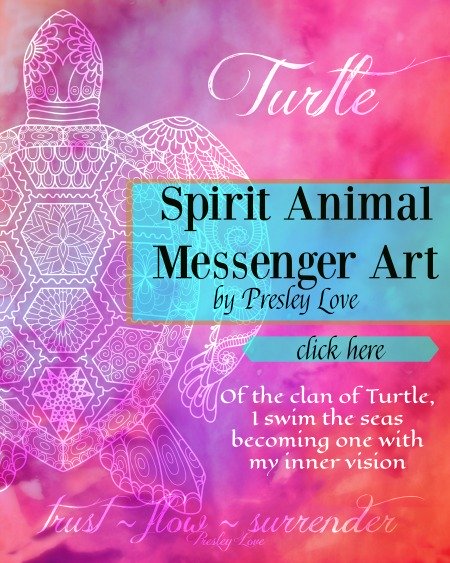 Psst, Hey You, Are you part of my tribe? Join up Already!!   

Feb 21, 18 12:13 AM

Hummingbird Meaning & Symbolism: Hummingbird is a symbol of all things good Hummingbird spirit animal springs joy in the heart, and there is magic in the air in this moment of fleeting serendipity whe…

Feb 18, 18 09:36 PM

Snow Leopard Symbolism & Spirit Animal Meaning Tap into the eternal and expanding gifts of Intuition with Snow Leopard Totem Animal as your teacher Spiritual Meaning of Snow Leopard is to show you the…

Feb 18, 18 08:46 PM

Peacock Symbolism - Peacock Spirit animal exudes the meaning of embracing self expression and confidence. Peacock symbolizes and personifies grace and dignity, like that of royalty....
No reproduction of any kind is permitted see my Terms Of Use/ Disclosures / Contact

Income Disclaimer:  I'm delighted to say that I earn income on this site through partnerships with advertisers via display and text link ads, and affiliates which is how I can offer my information for free to the world ;)  If you are interested in advertising on this site please contact me with your product/service ideas, I'm always open to something new ;) 
Other great sources of traditional symbolism:  National Geo,  Wikipedia
To support the welfare of animals : World Wildlife Fund


HOME  |:|  SPIRIT ANIMAL QUIZ  |:|  ALL ANIMALS:   LAND ~:~ WATER-AMPHIBIAN ~:~ BIRDS BUGS & INSECTS  |:| TOTEM ANIMAL MEDITATIONS  |:|  FLOWERS / TREES |:| COLORS |:|  NUMBERS   |:|  ANGELS   |:|    BEAUTIFUL SOUL

  copyright ©  2018 Universe of Symbolism 
All Rights Reserved