Heart Symbolism ~with~
Heart Tattoo Ideas ~&~ Designs

Heart Symbolism ~with~ Heart Tattoo Ideas, Designs & Symbolic Meaning. . .  
The Symbolic Meaning of the Heart - The mysterious power of the heart is revealed when love is present, and love is all that matters.  The heart represents becoming vulnerable enough to let the feelings held within flow outward.  The heart captivates just like the fluttering of wings of bird taking first flight.  The heart sends blood rushing throughout the body and mind in an excited stream of ecstacy.  
To celebrate the love of the heart I've included beautiful vintage heart tattoos, and gorgeous script lettering tattoos, perfect for representing a stylish everlasting symbol of love and endurance.

Adding to the traditional theme of love heart symbolism is a representation of "encouragement". Encouragement has many aspects to it, but it is always meant for the welfare of others. Encouragement can take the form of a smile, a funny joke, a greeting card, friendship, counsel, advice, a gift etc. You may need encouragement yourself, and it may come to you in the form of divine inspiration. It can be hard to be an encouragement to others when you yourself are not feeling happy, but it is a discipline that takes practice.
Heart Symbolism ~&~  Tattoo Meaning

Encouragement is something that genuinely comes from the heart. This is the essence of heart tattoo meaning. You have to truly search your heart and mean what you say when you encourage others, or yourself.  You also have to search your heart to find your encouragement from the universe. The heart is the connection to all things and all truth. If you are feeling down, it's probably because something is troubling your heart. In the heart lies all the answers to your questions. Everything you need to know, and all the encouragement that you want is in your own heart. You just need to find a way to get past all of the clutter of emotions that block the way to the truth.

What's Your Spirit Animal ?
click here ~> Take the Quiz to find out!  
Custom-made Symbolic Jewelry
*Precious Metals ~ Gold & Silver*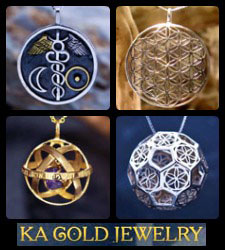 Thank You for visiting!
If this has been helpful or inspiring
please consider buying me a *much needed* coffee!

Beautiful ~&~ Inspiring
Heart Tattoo Ideas

images believed to be in the public domain

Heart Symbolism & Tattoo Ideas as a Reflection of Being Heart Centered. . .

The heart tattoo idea is a symbol of seeking encouragement and power from within.   Within everyone is a reservoir of energy that renews itself through a connection to the Great Spirit of the Divine. 
True encouragement is something found in your own heart. The way to find that encouragement is to do some sacred  "soul-searching".  Soul searching actually happens in the heart. You have to discover things about yourself that you have not discovered yet. I find that the most direct way to search my heart for answers is to talk to the Divine Creator of the Universe. He/She always has an answer for me, but I have to discipline myself to dig deep when I talk to this Spirit of Love. The answers are always there. They might not be what you expected, but you will get an answer.
The heart is a symbol of being centered, but you must be centered in being an encouragement to others. In that way, you will be encouraged by the universe.Its not that hard to learn how to be an encouragement. Sometimes we have difficulty with it because we ourselves feel the need to be encouraged, but if you just shift your thinking for a moment and think, how can I encourage someone?  You will be surprised how it changes your attitude. 
Heart Symbolism  ~&~ Making Time for Joy. . .

Another way that you yourself can find encouragement is through "enjoying" yourself. So many times we get caught up with what is going on in the world that we don't take any time to enjoy ourselves. You can find great encouragement in the simple act of enjoying yourself. The heart tattoo represents fullness, and by that I mean "joy", or, fullness of joy! You find joy by being "in-joy" or enjoying. There are many ways that you can find joy in your life and have a full heart, but the first path to being full of joy is to get rid of the things that are getting in the way of experiencing joy.
Overcoming Fear ~&~ Heart Symbolism


Heart symbolism represents the overcoming of your fears with a heart that is full of joy. Overcoming fear is the path to a heart that is full of joy. For most people fear is what guides their thoughts. But what if you could overcome those fears and become a new person! It is possible because I have done it before. I have a whole new set of fears now and I am challenged to let them go on an entirely new level, but I believe that I will overcome them as I did before. It all comes down to a choice that you make in your heart to let go of your fears. It will take discipline though as you make that choice over and over, but you can do it! 
Heart  Symbolism  with Tattoo Ideas was contributed by Michael  |    tattoo history on wiki         


✫ ° •❥✫  Healing & Magic of Crystals & Gemstones | Spiritual Meaning of Numbers  
Meaning & Powers of Angels  |  Angel Numbers   ✫ ° •❥✫

What is on the other side of the door?
Your dream lover?  Your path to riches?
Take the test!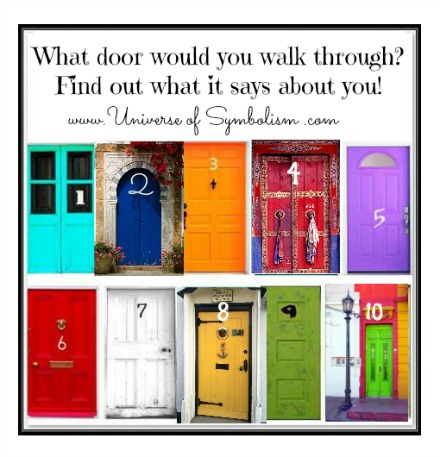 HOME  |:|  SPIRIT ANIMAL QUIZ  |:|  ALL ANIMALS:   LAND ~:~ WATER-AMPHIBIAN ~:~ BIRDS BUGS & INSECTS  |:| TOTEM ANIMAL MEDITATIONS  |:|  FLOWERS / TREES |:| COLORS |:|  NUMBERS   |:|  ANGELS   |:|    BEAUTIFUL SOUL

No reproduction of any kind is permitted see my Terms Of Use/ Disclosures / Contact

Income Disclaimer:  I'm delighted to say that I earn income on this site through partnerships with advertisers via display and text link ads, and affiliates which is how I can offer my information for free to the world ;)  If you are interested in advertising on this site please contact me with your product/service ideas, I'm always open to something new ;) 
Other great sources of traditional symbolism:  National Geo,  Wikipedia
To support the welfare of animals : World Wildlife Fund


  copyright ©  2013~2023 Universe of Symbolism 
All Rights Reserved