What does it mean when you see. . .?  

The Symbolic Meaning of Sightings
What does it mean when you see. . .    When spotting an owl, eagle, orb, angel, rainbow, shooting star, butterfly, hawk, hummingbird, blue jay, cardinal, white dove, praying mantis, what does it mean?

When talking symbolism, this is among the most common question about the myriad of things and symbols that surround us.  Spotting an animal, an angel or a magnificent rainbow or cloud has an effect on us, it moves us and we want to know the meaning and if there is a spiritual message and meaning meant just for us, from somewhere out there. . . 

Meanings of the most commonly seen animals and other symbols
Among the most popular animals that are asked about are:
owl, eagle, butterfly, hawk, hummingbird, blue jay, cardinal, white dove, and praying mantis
Other hot topics of query are:
rainbow, double rainbow, shooting star, angel, angel in the clouds, and the mystical and ever curious orbs


What does this mean and what significance and spiritual meaning does this all have for me?

There is always a meaning about everything we encounter, lessons are being presented to us all of the time, in myriads of ways and most of the time we don't even notice.
But it's the times that we do notice that bring new relevance and meaning to us.

Many times the lessons are pop quizzes, and we are being quizzed on our awareness of all that surrounds us.  We are being asked... do you take time to notice all the beauty and diverse abundance that is to be found and experienced in the world. 
Do you pause to breathe in the beauty, and capture the moment in the camera of your mind?
Are you spellbound when a magnificent butterfly lands just in front of you so that you can observe each other?
Doing so awakens us to higher aspects of being, it raises our vibration, it opens us to allow the awe of spirit and the entry of miracles in our lives.
So, when you ask the question, what does it mean when you see. . .?  You are not only opening to the animal that just appeared for you , you are opening to the vast conscious presence of the universe that dwells in all things, you are opening to new aspects of your innermost self and bonding with the divine energies that comprise all that is.
Now, let's explore the meaning of these most popular queries. . .


What's Your Spirit Animal ?
click here ~> Take the Quiz to find out!  
Custom-made Symbolic Jewelry
*Precious Metals ~ Gold & Silver*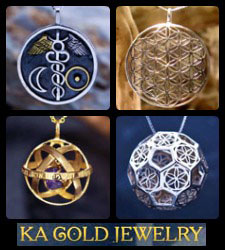 Thank You for visiting!
If this has been helpful or inspiring
please consider buying me a *much needed* coffee!

What is means to see. . .
| | |
| --- | --- |
| | An Angel . . .  What does it mean when you see an Angel? Right here, right now you are surrounded, the Angels love you more than you know and they hear your deepest prayers, keep your heart open and know that they are always right here for you and they hear your every request.  They remind you that you must reach out to them when you want their help for they do not want to interfere without your permission ~ they love you.  Speak to them from your heart and you will feel their abiding presence. |
| | An Angel in the Clouds. . .  An angelic ancestor is looking over you, pouring love on you.  They appear as a beautiful angel in clouds to capture your attention.  They want to bless you in all that you do and remind you that you are never ever alone, and that they and all ancestors are with you always. |
| | A Blue Jay. . .  Seeing a Blue Jay is an urging to dig a little deeper into your confidence and know that hidden treasures await you in unexpected places.  Be true to who you are and the talents you have to bring to the table you and you will be rewarded. |
| | A Butterfly. . . What does it mean when you see a Butterfly. A Butterfly appears for you to help you on your spiritual path, or your spiritual awakening. Butterfly conveys the message that it's okay to leave the past behind, the time has come to let go of all that no longer serves you.  Your awareness is expanding and soon you will see things in a whole new way. |
| | A Cardinal. . .  Seeing a Cardinal is sign that you already have everything you need.  Hold your head high and begin where you are right now, without further hesitation, all that you need will appear on your path.... follow the breadcrumbs and resist trying to make something happen that isn't meant to be. |
| | An Eagle. . . What does it mean when you see an Eagle?  An Eagle appears to show you that part of yourself that is stronger than you know.  Within you is a victorious spirit, of epic proportions you are the victor with a capital V.  You must stand strong and proud in who you are and claim all that you desire... all that belongs to you, honorably and with nobility. |
| | A Hawk. . .  Seeing a Hawk is like seeing a fortune teller, Hawk can see so clearly he can see what awaits you.  Hawk shows you the choices you have, Hawk encourages you to make the wisest and best choice.  There is always a "good", "better" and "best", take time, be patient and make the best choice. |
| |  A Hummingbird. . .  What does it mean when you see a Hummingbird?  When you see a Hummingbird it is a sure sign that today is a day of opening your heart, a day when an unexpected call can come to bring you joyful and unexpected news.  When Hummingbird arrives for you, so too may a new love ~ be open, and let your heart see the inner beauty of the other. |
| | An Owl. . .  An Owl has a secret to share with you, a powerful message that you have been seeking an answer to.  When you see the Owl become silent, think of the question you have... listen to the stillness of the air, this is where you can hear the wise words of the Owl.  You will know you have your answer when you feel an ease come upon you ~ because you now know how to move forward. |
| | A Praying Mantis. . . What does it mean when you see a Praying Mantis?   Seeing a Praying Mantis is about being so in tune with yourself and your surroundings that you feel totally "yourself".  You are one with all that is and you blend in ~ becoming all that is.  You are free and you are protected by the energies of self empowerment and self awareness. |
| | A White Dove. . .  To see a White Dove is a magnificent blessing, it is a blessing of true love.  True Love is already yours, it is in your own heart.  Radiate the love that is in your heart and the love that is compatible with you will surely appear, for that is the way of the Universe.  White Dove coos to your beloved on your behalf, drawing them to you. |
| | An Orb. . .  When you see an Orb ~ Spirits are dancing in your midst.  It is up to you to discern what Spirit is before you.  Is it the Spirit of Play?  Is it the Spirit of Dreams?  Is it the Spirit of Enchantment?   What Spirit have you been needing most in your life.... that is probably the Spirit of the Orb that has popped into view. |
| | A Rainbow. . .  What does it mean when you see a Rainbow?  Seeing a Rainbow is a strong symbol of Hope, Faith, Promise and the return of the presence of enduring and eternal Love.  Soak in the magnificence of the Rainbow, let it fill and renew your being and your spirit.  Let it remind to hold on in difficult times, as change is always on the way, that is the promise of the Rainbow. |
| | A Double Rainbow. . .  The appearance of a Double Rainbow is as magical as a Blue Moon, and as rare as snow in April.  The meaning of the Double Rainbow reminds us that there is always mystery and magic around us and can appear out of nowhere at any time ~ Hold the Double Rainbow in your pocket near your heart, for it is a symbol of the greatest luck. |
| | A Shooting Star. . .  So, what does it mean when you see a Shooting Star... Surprise, quick think of your greatest wish the moment you see the Shooting Star.  The Shooting Star takes your wish around the stars and gathers all that is necessary to make it come true.  Your wish will be delivered in the most auspicious Divine Timing. |
I hope you enjoyed my interpretation of what does it mean when you see . . .?  I truly delighted in creating it.

✫ ° •❥✫  ~•♥•~  © Presley Love  & Universe of Symbolism  ~•♥•~   ✫ ° •❥✫  
✫ ° •❥✫  Healing & Magic of Crystals & Gemstones | Spiritual Meaning of Numbers  
Meaning & Powers of Angels  |  Angel Numbers   ✫ ° •❥✫

What is on the other side of the door?
Your dream lover?  Your path to riches?
Take the test!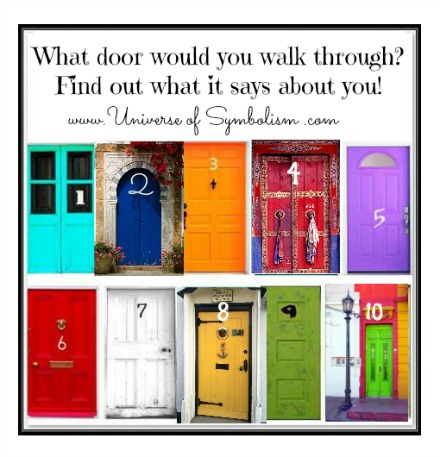 HOME  |:|  SPIRIT ANIMAL QUIZ  |:|  ALL ANIMALS:   LAND ~:~ WATER-AMPHIBIAN ~:~ BIRDS BUGS & INSECTS  |:| TOTEM ANIMAL MEDITATIONS  |:|  FLOWERS / TREES |:| COLORS |:|  NUMBERS   |:|  ANGELS   |:|    BEAUTIFUL SOUL

No reproduction of any kind is permitted see my Terms Of Use/ Disclosures / Contact

Income Disclaimer:  I'm delighted to say that I earn income on this site through partnerships with advertisers via display and text link ads, and affiliates which is how I can offer my information for free to the world ;)  If you are interested in advertising on this site please contact me with your product/service ideas, I'm always open to something new ;) 
Other great sources of traditional symbolism:  National Geo,  Wikipedia
To support the welfare of animals : World Wildlife Fund


  copyright ©  2013~2023 Universe of Symbolism 
All Rights Reserved