Orca ~ Killer Whale Symbol




Orca the Killer Whale totem of cosmic mysteries
Special Announcement:  I'm providing a video with instructions on how to make your own mask ... Scroll down a bit for the video.
Orca Killer Whale Symbol...      "Orca which is also known as the magnificent Killer Whale, is the awesome and mighty guardian of the cosmos, and cosmic journeys".  
Symbolism & Meaning of the Orca 
When we are at the oceans edge and catch sight of the beautiful Killer Whale and Orca we are captivated by their size, their strength, power, their beauty and grace.
 Effortlessly they convey the symbols and energies of connection and leadership.  People travel from all over the world to catch a glimpse of the Orca and Killer Whale migrating along the Pacific coastline beaches of California, Oregon, Washington, Canada from Mexico to Alaska, and back again. These Killer Whales swim close to the shores.
 It is a mystical and breathtaking sight as you watch them serenely bobbing along in their family pod.   You can feel the auras of these beautiful and enchanting whales, and you sense they are ancient and mystical beings of light.
IMPORTANT: How To Make Your Own Mask
As a service to my viewers, I'm sharing this excellent video with step by step instructions for how to make your own masks. 
Stay safe, stay strong. ~ Presley

What's Your Spirit Animal ?
click here ~> Take the Quiz to find out!  
Totem Medicine of Orca Killer Whale Symbol ...
Orca symbolism: soul mates, a monumental sign
Orca shares the energies of:  spirituality, healing
Orca teaches the magic of: cosmic journeys, astral travel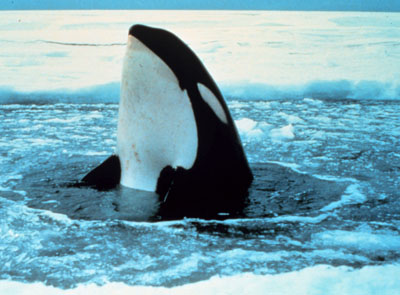 Orca has a powerful and magnificent aura, lending to it's enduring mystique

 Signs and Symbols of Orca ~ Killer Whale...

Orcas are a sign and symbol of family and protection, as they travel together they are always close protecting each other, particularly the babies.
The Killer Whale mates for life, and ar a symbol of enduring love and devotion, and faithfulness.  Call upon the Orca Killer Whale symbol when you are seeking a connection to your twin flame or soulmate.
As Orca and Killer Whales make the journey of thousands of miles, they find the clear channels navigating around all of the many obstacles the ocean waters present.  In this way the Orca Totem animal shares with us the symbolic meaning and spiritual significance of strength and perseverance, to stay the course and accomplish our goals, knowing we will be shown the ways for overcoming the obstacles, which represent our fears.
When you have the treasured gift of seeing a Killer Whale, it is a sign of great importance, you will be asked to step out of the fears that have been holding you back, in order to embrace your life's calling and meaningful purpose.
Orcas and Killer Whales totems have an ancient connection to the Cosmos and the stars, they have cosmic consciousness and know the ways of manifestation, the secrets of alchemy, turning thought into form.
Orca ~ Killer Whale Spiritual Essences...
Orca and Killer Whale power animals have the language of song, each song different carrying a vibration unique to itself.  These songs hold mystical powers of healing.  Close your eyes and listen to the song of the Killer Whale, the true meaning of it to find healing of mind, body, spirit.
Orca spirit animal is a wonderful animal to call upon when wanting to meditate and connect to the cosmic energies and guidance of the Universe. You will feel guided and protected as you float through time and space on an astral journey perhaps riding on the back of the Orca Killer Whale symbol as your companion and spirit guide.  
Orca symbol of Cosmic Journeys & Soul Mates

All totem animals /  previous: Mountain Lion / next: Owl Meaning  keep exploring...  more symbolic a'ha moments are waiting for you!  Spiritual meaning of Orca © Presley Love